Welcome to Western Australia's premier food and wine destination, Swan Valley. Did you know that Swan Valley is the oldest wine-growing region in WA and the second oldest in Australia? And, it's just 25 minutes from Perth!
There's no shortage of things to see and do in Swan Valley. There are world-renowned wineries, breweries, distilleries, cafes, and restaurants. If you're a fan of arts and crafts, there are many spots to feast your eyes on.
Swan Valley is about 25 kilometres northeast of Perth City. You will find the Darling Scarp to the east, while the beautiful Swan River runs directly through the region. Needless to say, Swan Valley is situated in a picturesque location. It's time to hire a car and prepare for a voyage of discovery that will satisfy all your senses.
Wine in Swan Valley
Swan Valley is primarily known for its wines, so it's only fitting to begin your exploration in this arena. What wines are available, you ask? Swan Valley has rich reds and whites. The climate in the region lets locals make speciality wines, including sweet wines and fortified wines. Dessert wines need high sugar levels, which the region is great for, and therefore produces this style of wine, as well.
You don't have to be a wine connoisseur to appreciate full-bodied white wines, which are perfect if you love red wine. The rich, smooth taste has a subtle creaminess found in Chenin Blanc, Verdelho, and Chardonnay.
There are over 40 wineries in the Swan Valley region, including:
An excellent way to indulge in wines in the Swan Valley is to take a day trip from Perth with your hired car. Hop from one winery to another to sample their acclaimed varietals. You can join a wine tour for a well-guided journey, especially if it is your first time visiting the area. Take the chance to visit local wineries and even have a gourmet lunch. You can also taste chocolates, cheese, and beer at nearby microbreweries.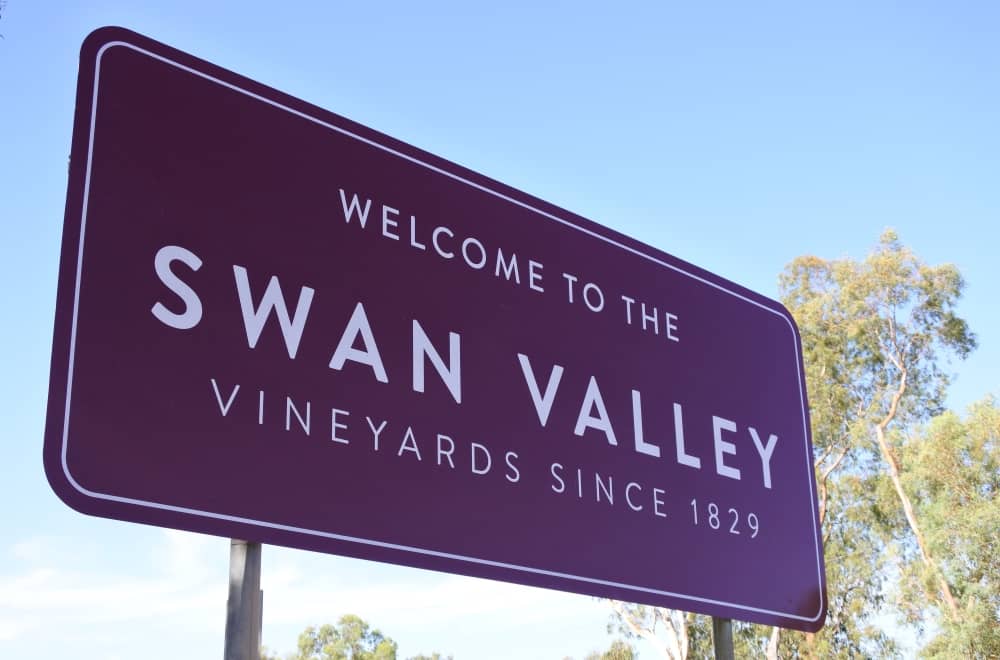 The Swan Valley Food and Wine Trail
This will make sure you don't miss the best of what Swan Valley has to offer. This trail has more than 150 places where you can enjoy local and exquisite wines and delicious food. It's a 32-kilometre trail that you can take with a guide or just a map from the Swan Valley Visitor Centre.
Guildford Heritage Walk and Cycling Trails
Guildford was established as an island surrounded by Helen and Swan Rivers. Although it is a destination suited to be explored on foot, you can also go on a bike ride on some trails. You can find 10km shared-use paths for cycling, with some that have a bit of a challenge whilst others are more relaxed, but all are scenic. These walking and cycling trails are designed to help people discover Guildford's fascinating history.
Arts and Antiques
Speaking of history, why not take a moment to browse masterpieces of the South West's indigenous artists? Head to the Maalinup Aboriginal Gallery in Henley Brook. You will not only discover Aboriginal artworks and shop for authentic crafts but also learn about Aboriginal history and culture. The gallery sells bush tucker, as well as a comprehensive range of native herbs and spices.
You will also love Linton & Kay Gallery located at Mandoon Estate in Caversham. Mandoon Estate is a beauty on its own, nestled on the banks of the River. You can find the gallery in John Septimus Roe's homestead, and it showcases local and international artworks, including paintings and sculptures.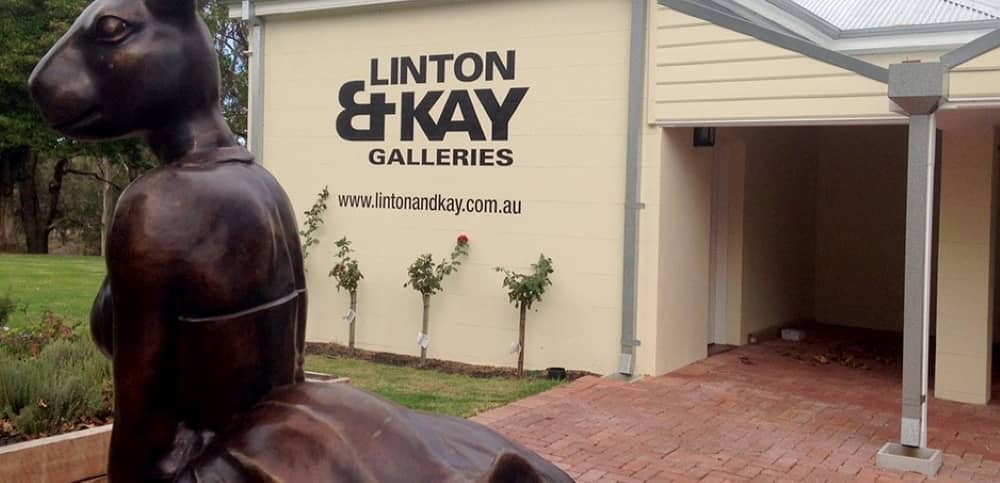 Wildflowers in Swan Valley
It's hard to find other places that have wildflowers and wine, but not in the Swan. The region has wildflower walking trails in national parks where you can find various wildflower species, such as Banksia, Orchids, and Verticordias.
The Whiteman Park Bushwalk has three trails ranging from 2.5 to 4.3 kilometres. All bush tails have their unique sights and sounds, but you will surely be greeted with beautiful blooms, including Hibbertias and Grass Trees.
The Syd's Rapids and Aboriginal Heritage trails are another option, which is where the Walyunga National Park connects with the Swan River. The trails tell the story of the indigenous history of the area whilst housing native plants and animals.
Chittering
Travel to the northern hills of Swan Valley to find Chittering, the home of small townships like Muchea and Bindoon. This place is rich in farms and breathtaking landscapes, and of course, food and wine. You may want to head up here to book accommodation where you have plenty of options, from farm stays to guesthouses.
Drive along trails like Eat, Pick, Grow and Chittering Farm Flavour. These trails have vast orchards, wineries, and stalls right by the roadside. Some offer free tastings of local products, including dried fruit, nuts, chocolate, and preserves. You can see markets and stalls opening with the freshest seasonal produce during the weekend, such as asparagus, citrus, berries, tangerines, and table grapes. Chittering, though, is well-known for its citrus orchards, which you are sure to see as you continue driving.
Activities for Everyone
What if you have kids with you? Don't worry; Swan Valley is for everyone, including young kids. Sure, you may not give them a taste of wine, but many wineries and vineyards have playgrounds and play spaces for children. They will love the outdoor adventure, especially since they can also enjoy tasty treats.
So, where should you go when you have young people with you? Here are your options:
Whiteman Park: This unique reserve combines nature conservation and recreation. The park features massive bushland covering 4,000 hectares. In the area, you will find leisure facilities that are perfect for kids and kids at heart. Plus, it's just 25 minutes from the CBD.
Caversham Wildlife Park and Zoo: This park is in Whiteman Park, so you do not have to go anywhere to get to see some native Western Australian fauna. Various activities are appropriate for the young and old, including farm shows with sheep shearing demos and bottle feeding of lambs. You can also have photos taken with wombats, kangaroos, and koalas.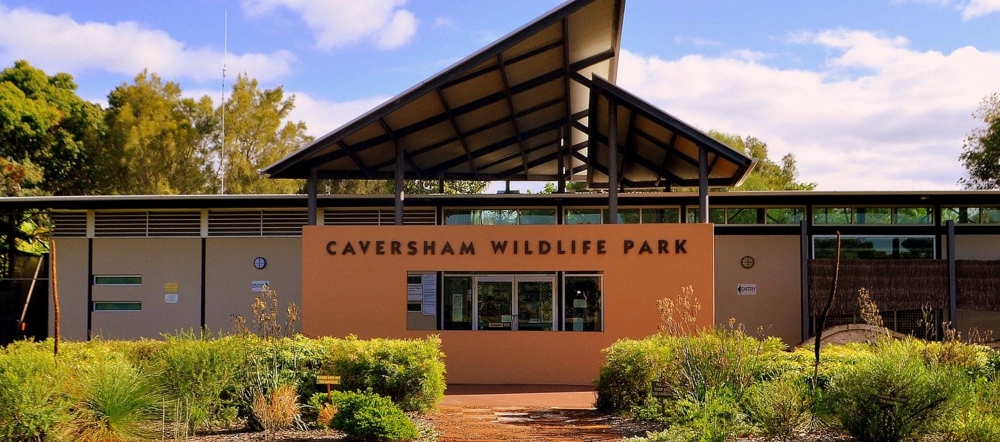 Perth's Outback Splash: If the kids are ready for water-based activities, take them to this attraction. Perth's Outback Splash has been around since 1981, offering family-fun games, including sensory play, mini-golf, and mazes.
Whistler's Chocolate Company: Do your kids have a sweet tooth? Even if they don't, you probably do. So, head to Whistler's Chocolate Co in Swan Valley, WA's oldest confectionery company. There's a chocolate factory, showroom, gift store, and café. Children also have their play area where they can have fun while nibbling on chocolate liquorice, rocky road, and handmade honeycomb.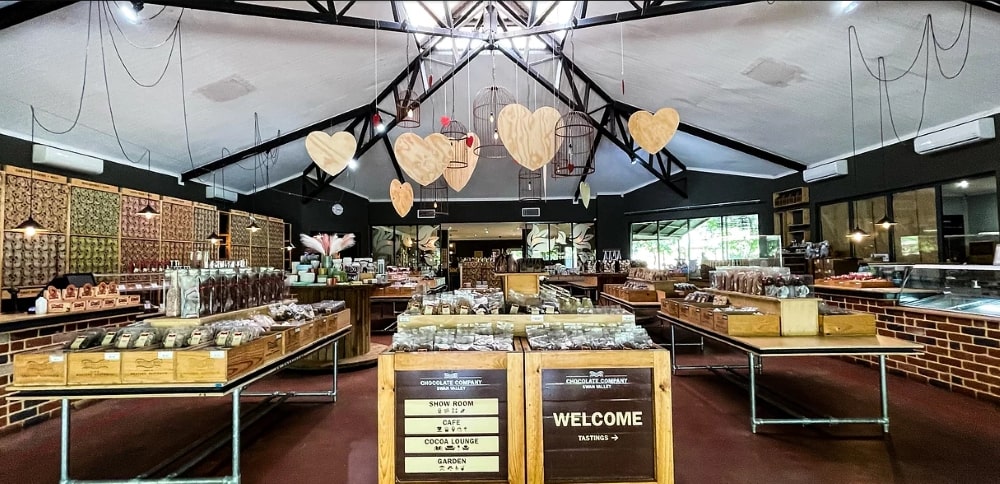 A Day in Swan Valley
Do you only have one day to see and do things around Swan Valley? Not a problem! When you have hired a car from Aries Car Rental, you have a reliable, well-maintained vehicle that will take you around the region and to your target destinations without any issues.
We recommend visiting three to four wineries, including lunch. Most people visit Swan Valley to enjoy wines, but if you are a beer lover, there are several spots for you, too. Simply substitute some stops for a brewery for your satisfaction.
Don't forget gourmet shops along the way where you can sample different local produce, such as cheese, ice cream, and chocolate.
Whether you have a limited time, an entire day or several days to explore, Swan Valley will always have something for you to enjoy.