It's no secret. Perth is considered the most isolated city in the world. But "isolated" does not mean boring. There are plenty of sights to see, activities to experience, and areas to explore around town. So, pack your essentials, download a fun music playlist, and have your rental car ready. Here are the top Perth day trips that you should include in your list.
Penguin Island
You've heard about the beauty of Rottnest Island, for sure. It's probably what you picture when someone describes an activity-filled day consisting of catching a ferry to a beautiful island with sights of some captivating wildlife. But that's not what we're talking about here. Instead of Rotto, we're going 45 minutes south of Perth on an island called Penguin Island.
Sitting at the centre of Shoalwater Islands Marine Park, Penguin Island is explorable with a ten-minute ferry ride. During this spectacular experience, you can expect to encounter some wild dolphins and sea lions native to the country. And if you're wondering why it is known as Penguin Island, wait until you see the world's smallest penguins that inhabit the waters.
When's the best time for this day trip? Anytime! But for a feeding experience, remember that it's only allowed at 10:30 AM, 12:30 PM, and 2:30 PM. If that's what you're in for, be sure to get your timing right.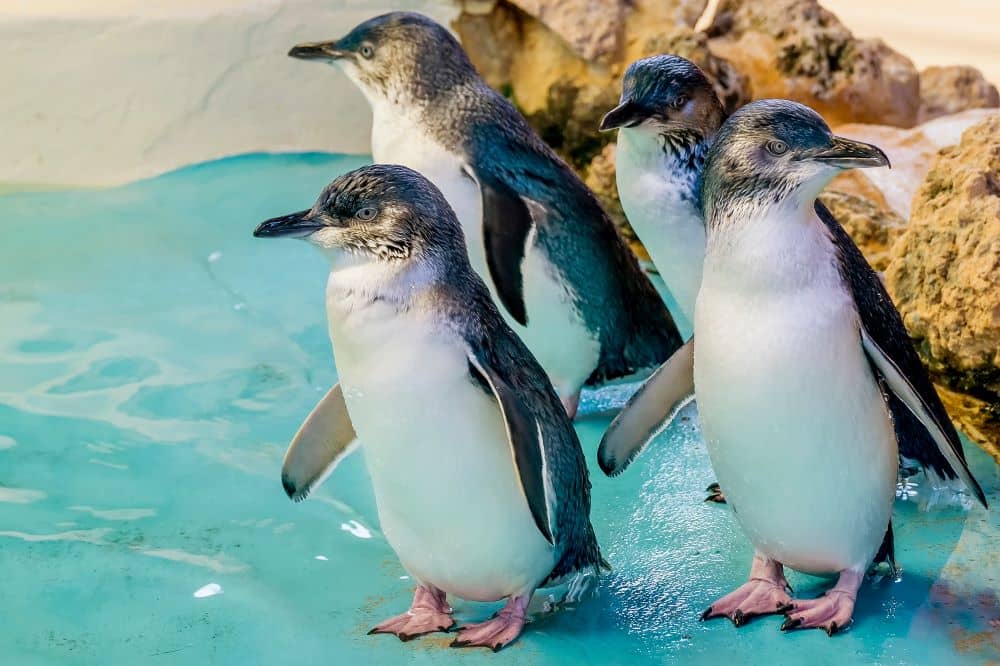 Araluen Botanic Park
There are certainly so many popular spots in Perth to visit, particularly for a day trip. But if you're looking for a place that does not get as many visitors as the others, we recommend Araluen Botanic Park. Underrated, this gem sits amongst the Roleystone Perth Hills and is just about 30km south of Perth.
Araluen Botanic Park features a 14-hectare developed garden with a collection of exotic plant species you most likely have not seen or heard of before. The most famous here are tulips, which you can see in their full glory in springtime.
Over 100,000 tulip bulbs will greet you and give you a breathtaking show, specifically during the annual tulip festival that runs in August or September. This festival is something you should witness at least once in your life. But, of course, beware of the crowds, if that's not a thing you look forward to.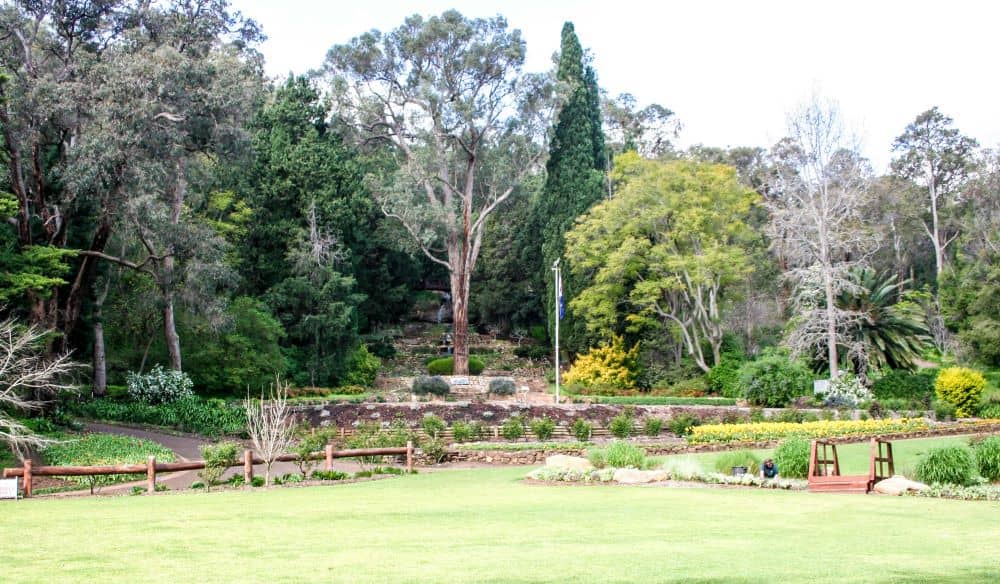 York
About 100km east of Perth is where you will find the first-ever inland town of Western Australia. York is perfect for those who want to get in touch with the historical side of the state. It's surely where you will find heaps of heritage-listed buildings, as well as attractions that showcase the past era.
York's hotspots include the Residency Museum, Town Hall, and the Courthouse. And if you're the more adventurous type, why not head to the swinging bridge? If not, you can probably settle for a hike, as long as you bring your walking shoes and head up the Mount Brown lookout.
For more seriously challenging trails, the path to Avon River is one that you should not miss.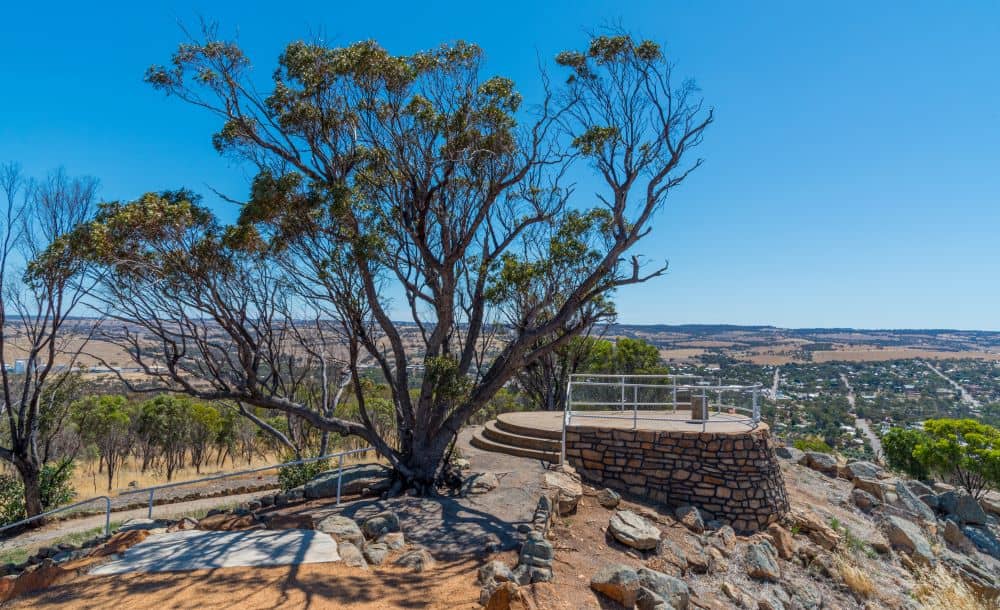 Serpentine Falls
Have you ever dreamt of a beach with little to no crowds? Here's an alternative that you will surely treasure. Serpentine Falls is just an hour from the CBD, so it's a pretty short day trip from Perth.
There's a park that reaches up the Serpentine River valley, giving way to a sheer granite wall. Then, this is where you will find the rushing waters. Make sure that you pack a picnic with food that you can dig into as you spot some grey kangaroos that frequent the area.
You can also take your activewear with you to explore the several bushwalks before plunging into the river. Your next step is to tackle Kitty's Gorge Walk Track or Falls Walk Trail before returning to your car. Depending on your skill and the trail that you take, you can finish the walk anywhere from 15 minutes to five hours.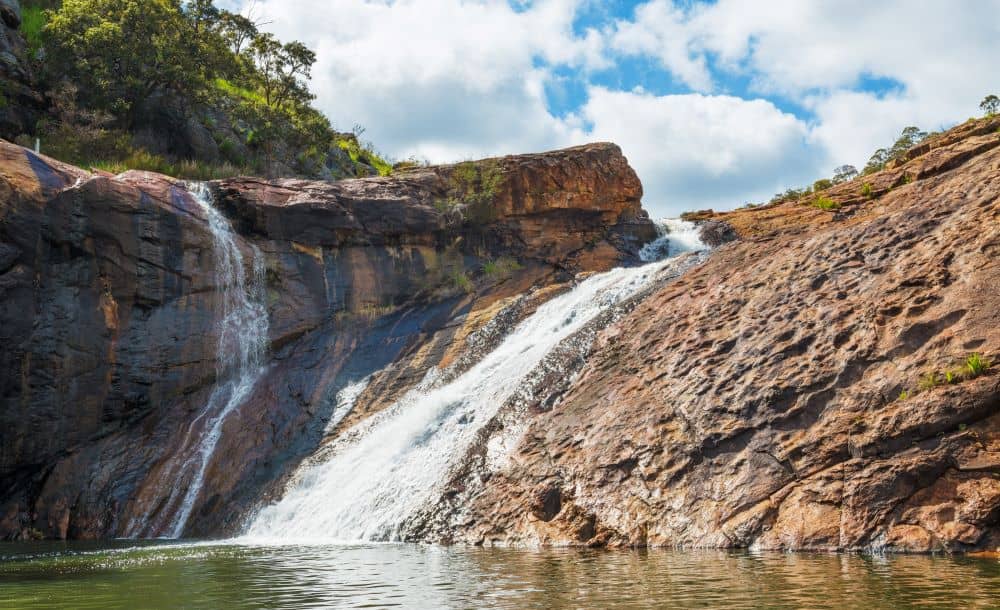 Mandurah
Yes, we know that Mandurah is too close to Perth for an enjoyable day trip. But we suggest that you include this in your list. Mandurah has tons of beautiful beaches with world-class golf courses and walking trails. You can find national parks with riding and walking paths, not to mention the tracks along the coast.
And if you're thirsty for some wine, Mandurah is a wonderful place to explore. There are little wineries where you can taste some reds, perhaps before you go crabbing. Eating options abound, and some of them even allow you to see the waters where you may just be lucky to catch a glimpse of dolphins.
Don't forget about Lake Clifton, where the oldest living organisms called thrombolites can be found. The tavern down the road will certainly satisfy your search for a serious pub lunch.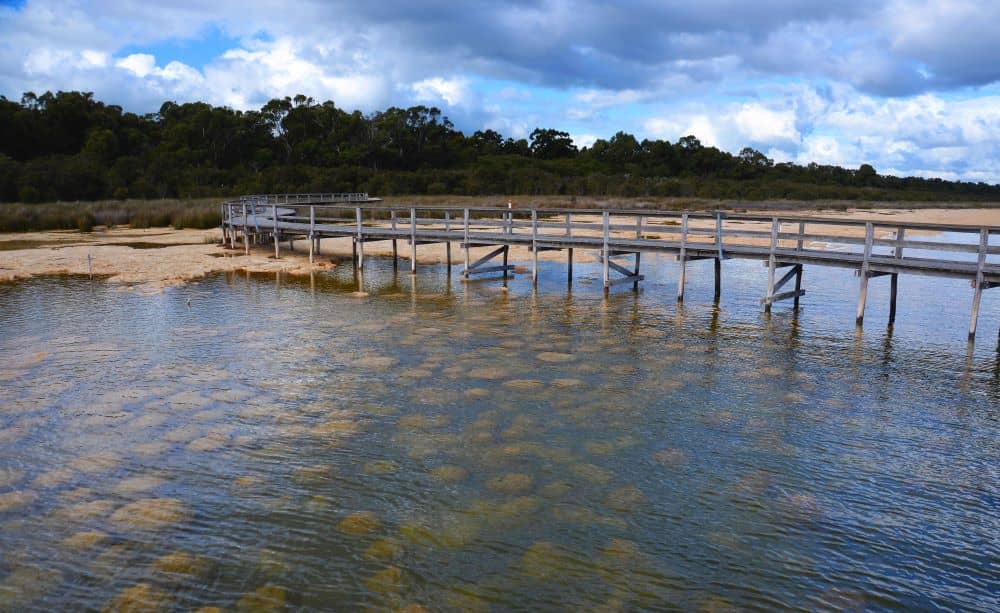 Shoalwater Islands
The Shoalwater Islands is a protected ocean park right on the coast of Rockingham. This hotspot is rich in marine life, with sea lions, penguins, and bottlenose dolphins calling it their home. It will not take you several minutes to see sea-faring birds flocking the area. And if you love being face to face with the marine animals, you can take some time and swim and snorkel with them.
The showpiece of the Shoalwater Islands Marine Park is none other than Penguin Island. However, if that particular island is too crowded for your taste, you will be glad to know that there are plenty of other places to see along the stretch. You can go diving, snorkelling, kayaking, or just a simple, relaxing stroll with your loved one. Point Peron and Cape Peron are just a bit further north for yet another aquatic playground to discover.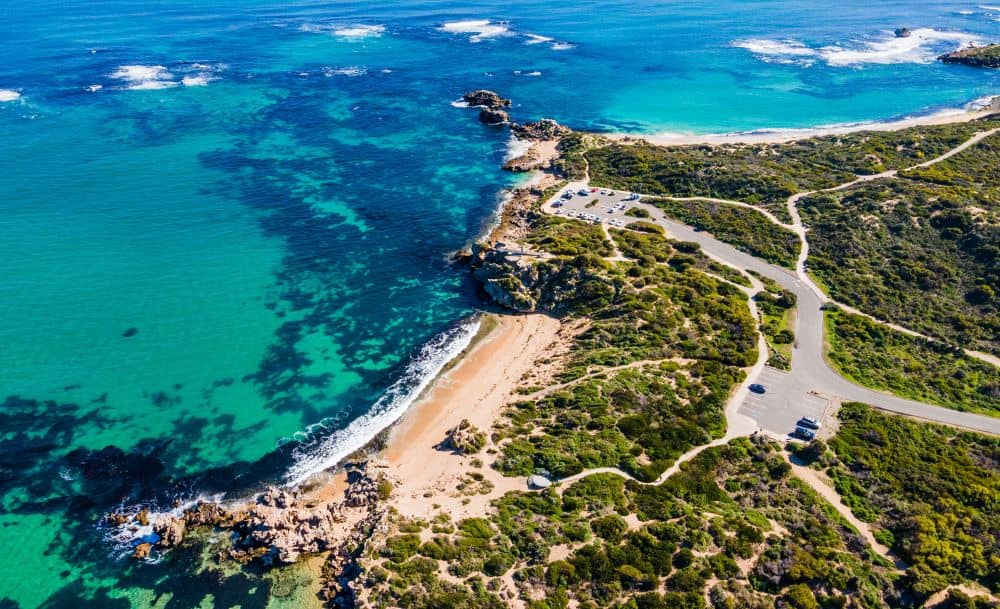 Lancelin
When you have a four-wheel drive, you can easily get to Lancelin. Point north and within 90 minutes from Perth, you can reach the country's premier destination for sandboarding. Lancelin is getting popular but remains one of WA's best-kept secrets. You will spot clean beaches and crisp white dunes. It's a place where you can enjoy a chilled out vibe like never before.
Remember that entering the dunes is open and free to the public. However, you have to bring your board, or you can rent one for about $12.
When you're done getting sand everywhere, you can then wash it down whilst enjoying views of the ocean at the Endeavour Tavern. This tavern is best known for its beer garden.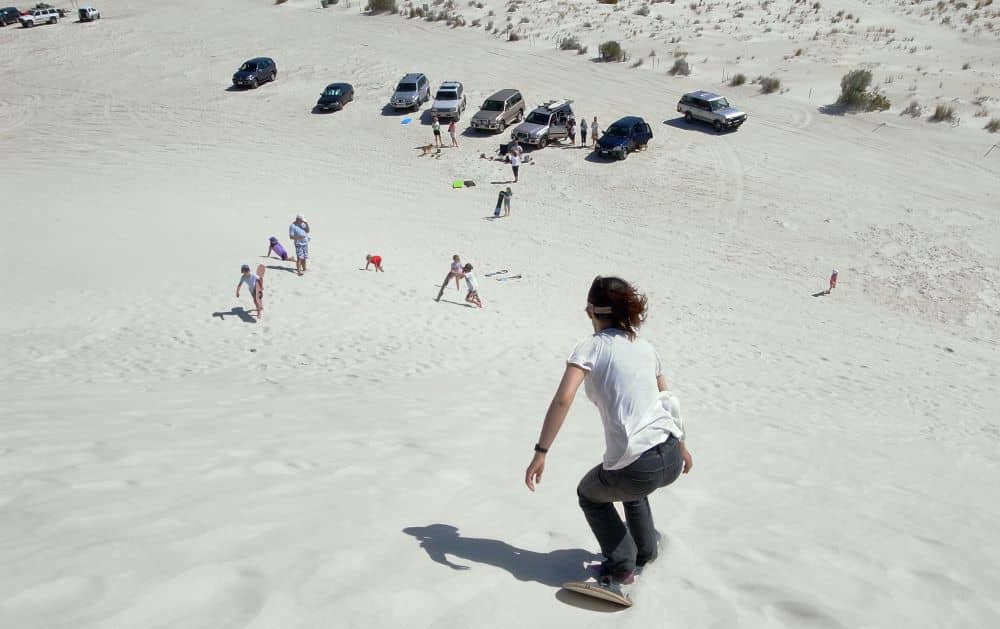 Right on Perth's doorstep are dazzling natural wonders. Make your Perth day trip more comfortable with a clean, well-maintained car. Rent one for your trip here at Aries Car Rental to start your adventure.