There are plenty of reasons why renting a car is beneficial to anyone. If you travel to another city for business or pleasure, car rentals are more practical than buying. If your vehicle is under repair, you can rent one instead. Or perhaps you want to avoid certain costs, such as insurance, fuel, and maintenance.
Another great benefit is that you can rent the vehicle you wish. Aries Car Rental has a wide range of car selections that can match your style, requirements, and preferences. It's not every day that you can ride a luxury car, so you may want to grab that opportunity. If you need a bigger vehicle but do not wish to buy one, now is your chance.
Now that you have decided you will rent a car, the question is: which car should it be? Let's compare your options so you can end up with the most suitable choice.
Small Cars (Hatchbacks)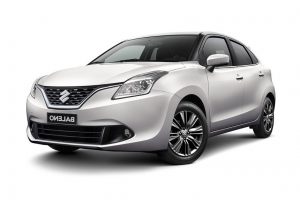 Small or compact cars are quite popular for several reasons. Despite the small to medium size, they have a seating capacity of up to five adult occupants. There is also a lot of room for luggage.
They are excellent for those who are on a budget. The vehicles are also cheaper to rent, starting at $25 per day, depending on the car you select. Plus, these cars do not consume a lot of fuel.
Small car options, such as the Kia Cerato Hatchback and Suzuki Baleno Hatchback, are perfect for day trips. It is easier to park because of its size. Sure, it is not a huge factor for many people, especially those who use parking lots during their trip.
Choose a small car if:
You want a cheaper rental.
You prefer medium-sized vehicles.
You will travel light with up to four people (plus the driver).
You only require decent power when driving around the city or any area.
You want parking to be easy.
Don't forget that small cars are also fuel-efficient, so you do not have to keep refuelling while on the road.
Family Cars (Sedans)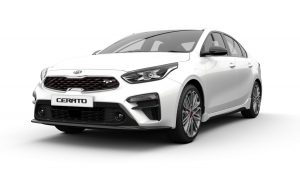 As the name suggests, a family car is a vehicle that can carry several passengers. It often meets the requirements of family life, such as running errands or dropping kids off to school or a sports practice. The vehicle is also a fantastic choice when embarking on a road trip with the whole family.
A sedan, such as the Kia Cerato, is one of the best options here. A four-door sedan gives easy access to the travel back or a car seat in the second row. You will still have plenty of room for your bags and bulky items.
The primary focus of a family car is comfort. You want everyone to have enough room, so no one starts complaining as you drive. There is an entertainment system mounted as well. This way, children and teens will not mind the long journey or when you get stuck in traffic.
There is also a great emphasis on safety, which is vital, especially if you have small kids with you. Expect front and rear sensors, as well as a reverse camera for safe parking and cruising.
Choose a family car rental if:
You will be travelling with your family with up to four other people.
You want an extra room for your luggage.
You prefer a car that offers entertainment options, mostly for kids and the other passengers.
The vehicle you wish to drive has increased safety features.
Your family holiday does not have to be expensive. Renting a sedan can cost you just $28 per day.
Luxury Cars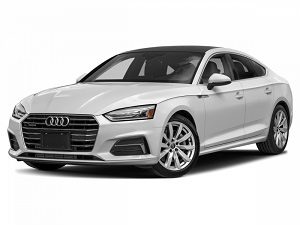 Australians love luxury cars. In fact, the brokerage unit of the Commonwealth Bank of Australia, Commsec, stated that luxury car sales surged to over 104,000 by the end of July 2016. It was a 15.7% increase from the previous financial year. In 2015, there were already 1.1 million new luxury cars on the Australian roads.
But if a luxury car is out of your budget or it is merely too luxurious for you, it does not mean you can't drive one. Renting a luxury car may be in your bucket list for many reasons, such as going on a summer road trip. Why not drive a luxury vehicle instead of a conventional one? There are plenty of luxury car options, such as an Audi A3, A4, and A5.
What luxury cars can you choose from? Here are some of the options
Mini Countryman Diesel
Audi A3 Sedan
Audi A5 Sportback 2.0
Audi Q5
Infiniti QX80
With a luxury car, you can expect nothing less than a brilliant performance. Arriving at your destination in a deluxe sedan is undoubtedly hard to top.
5 & 7 Seater SUVs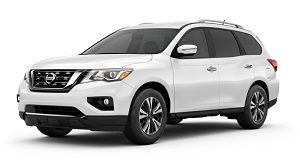 You do not need to always be on the road to get the most out of a sports utility vehicle (SUV). If you plan to go to the countryside or see some of the amazing destinations around Western Australia, SUVs are a great vehicle option.
Seven-seater cars, such as the Nissan Pathfinder, are bigger and taller than your average vehicle. They have higher roofs and seating, which provide the driver with a better view of the road. SUVs are designed for road trips, even if you drive over rugged terrain because they have a raised ground clearance.
SUVs have had a bad reputation for being fuel eaters, but technology has helped improve them over time. They have become more fuel-efficient than ever, and they are eco-friendly options as well.
A seven-seater is great for you if:
You need a ride for up to seven people.
You will travel with your business colleagues for an important meeting.
You have your family with you for a road trip, and you want everyone to be comfortable.
You prefer larger cars for more storage space and room for stretching your legs out.
The vehicle you wish to rent should be suitable for all roads.
You are unsure about the weather.
The cost of renting a seven-seater will depend on the vehicle itself, but Aries Car Rental's cheapest one is Nissan X-Trail SUV starting at only $35 daily.
8 and 9 Seater People Movers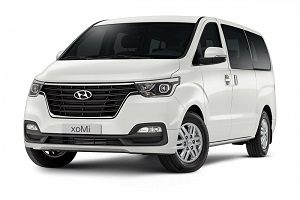 When you have a big group, and you do not want to hire more than one car, an eight or nine-seater is for you. These bigger vehicles are becoming more popular in Australia. People want more space and convenience, whether they are travelling in small or large groups.
If you need to carry eight to nine occupants at once while travelling, these cars are a good option. Many individuals do not like the idea of going in convoy or mini buses that are bigger than what they need. Today, you can get an eight or nine-seater car that gives comfort and also comes with modern trappings.
For example, the Kia Carnival Eight-Seater has a comfortable 2+3+3 arrangement. There is plenty of headroom and space for the knee and legs. The nine-seater Volkswagen is designed for both business and pleasure. Whether you are on your way to an important business conference or you need a vehicle for the bustling pressures of your modern life, it's a good car choice.
12 Seater Mini Buses & Vans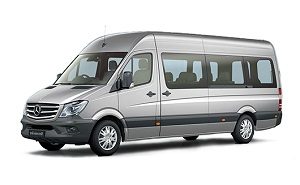 Sometimes, you want to travel alone; other times, you want the whole gang to join you. It's not a problem when you have a 12-seater mini bus. Everyone can have the space they need, whether you are going with a large group, off to a party, or a family gathering.
12-seaters are not typically the vehicle you would want to purchase and drive around on a regular basis. But from time to time, you will require a bigger car, and there is nothing better than a mini bus. It is not easy to find a 12-seater for rent, though. Aries Car Rental gives you the solution you need. We have different options, so you do not have to search anywhere else.
When size matters to you, a 12-seater will not let you down. If you have up to 12 passengers, you will have enough room for them with our mini buses.
You want to choose a mini bus over other vehicle options if:
You need room for up to 12 people.
You want large windows.
People who are travelling with you prefer a vehicle with generous legroom.
One of your priorities is comfortable seating.
You do not wish to deal with a fuel-hungry vehicle.
Mini buses are perfect for school groups, family trips, and wine tours. They are also a good option for sports competitions and company events.
Vans offer luxury and convenience to passengers. At the same time, they are quite affordable. If Australians are travelling with a small group of people with some luggage, vans are often the vehicle of choice.
If you have to transport items that will not fit in an average car, you can hire a van instead. This type of vehicle is what many individuals prefer, especially when they are moving to a new house. Vans offer plenty of space, allowing your belongings to stay safe and secure inside the automobile.
Why should you hire a van? Here are some of the reasons:
You are relocating to Perth or somewhere close. It's stressful enough, so you want a vehicle that lets you transport your things from point A to B.
You are moving on your own. If you did not hire a professional mover, you could use a van rental, too. You can stay in charge of the packing, as well as loading and unloading the items.
Your business requires a van for a trade exhibition. The vehicle looks professional and suits your brand.
Holidays feel more carefree when you have a bigger car. If you plan a staycation with your family or friends, you can choose a van with ample interior space.
A Vehicle to Suit Every Need
Renting a car, an eight or nine-seater, or a van is simple here at Aries Car Rental. Choose the type of car that's most suitable for you and your trip. Get to your destination in style and comfort. Best of all, you can enjoy the perks of driving in a high-quality and safe vehicle.