Driving from Albany to Denmark (or vice versa) will give you a tour of WA's gorgeous Great Southern region. Denmark is known for its exquisite culinary scene, while Albany is a great place to visit for history buffs. All in all, the area is distinguished by beautiful wildflowers, exceptional wines, and stunning waves. So, hire a car, pack extra clothes, a surfboard, snacks and water, hiking boots, and other road trip essentials (Here are some ideas), and get ready for an enjoyable ride.
Your Albany-Denmark road trip will get you through a part of Western Australia that the locals love for its crystal clear waters. These waters crush on a breathtaking coastline dotted with white-sand coves. Inland you will find tall trees, undulating vineyards, and peaceful countryside.
You have the option to drive directly from your starting point to your destination. It's just a little over 50 kilometres away from each other, but doing so will mean that you could miss all the treats mentioned. That's why we're giving you alternative routes:
Getting to Denmark from Perth

The Albany-Denmark road trip is typically an extension of a traveller's journey from Perth to Margaret River. It continues from Margaret River until you reach Denmark. But if you don't have enough time to spend on the road, you can always skip the Margaret River region. Instead, you can take the direct route, which starts from Perth to Denmark. You will need to take the road from Bridgetown, then Manjimup, Pemberton, and Walpole until you get to Denmark.

Another alternative route where you start from Perth to Denmark is to take an inland route. It begins in the outer Perth suburb of Armadale, where you take the Jarrahdale and Youraling State Forests roads. They are along the Albany Highway, through the Wheatbelt region. You can get here via Crossman, Kojonup, Cranbrook, and Kendenup. If you have time, you may want to check out Stirling Ranges if you happen to cross Cranbrook, known for being the gateway to the mountains. If you wish to get to Denmark quickly, you can go straight to Mount Baker from Kendenup and then down to Denmark.

Getting to Albany from Perth

Heading to your destination (Albany) will mean taking on a 415-kilometre road trip. You can get to Albany in about an hour by flying with Regional Express. Virgin Australia also flies up to three times a day from Perth to Albany Airport. But whilst flying is quick and easy, it's not as interesting as hiring a car and going on a road trip with your family and friends.

To get to Albany in your rental car, you can take the direct route along Albany Highway. You will travel through Wheatbelt towns or use the coast as your guide to getting to your destination. Margaret River is a good path along the South West Edge.

Your final choice will heavily depend on how much time you can allocate to driving and taking in the sights and stops. If you do not have a problem with time or you're not in a hurry, we highly suggest you go via the South West Edge, which covers Perth to Esperance.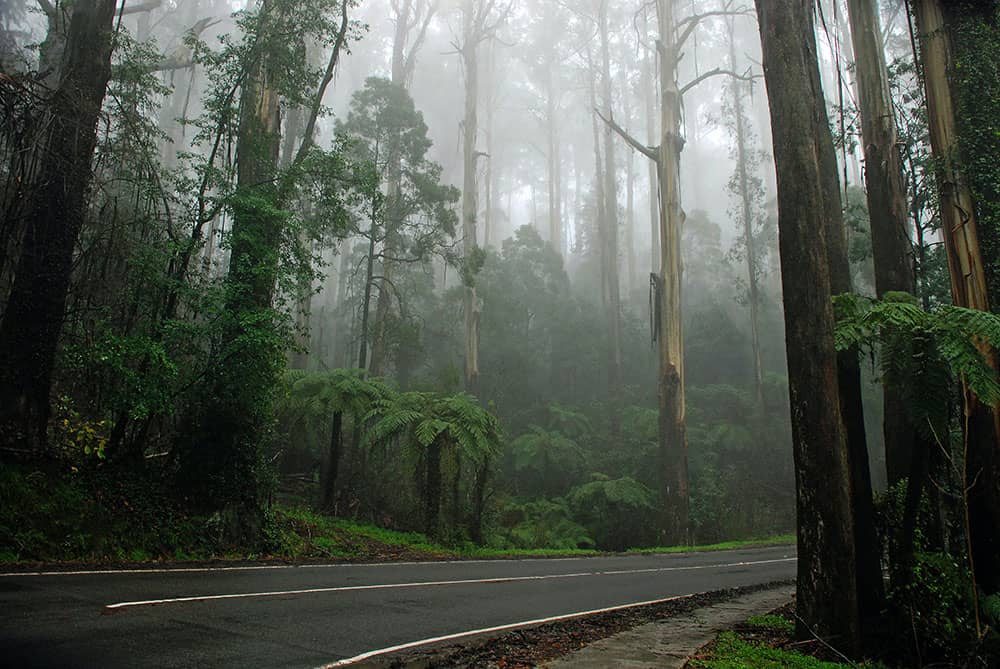 Things to See and Do
Going from Perth to Albany via Albany Highway will take about 4.5 hours if you do not stop for gas, food, or whatever else. Albany Highway, also known as State Route 30, offers a straight pathway with some attractions you don't want to miss, such as:
One of the oldest settled towns in WA, Williams, a rural community, is a good choice as your first stop. It is about two hours from Perth and serves as the entryway to the Great Southern Region.
If you are taking your kids with you, don't miss Williams Lions Park. They will surely love running around and playing in the playground area. It's also a great place to stop by if you want to have a picnic or barbecue because there are picnic tables ready for use. Plus, the toilets are sanitised properly.
An hour from Williams, you will get to Kojonup, where you can find Kojonup Springs. It's also a popular spot for picnics, so you can head here if you did not eat in Williams. Kojonup is a farming country town where you will discover plenty of historical sites, including buildings dating back to the mid-1840s. The military barracks is definitely a must-visit, especially if you're interested in history. It is the oldest building in the area and was used as a school and a meeting place. Today, however, it is a town museum.
Mount Barker is about 40 minutes away from Albany. It's a wonderful area surrounded by views of the Porongurup and Stirling Ranges. So, if you feel like you have the energy, why not take a walk in the Stirling Ranges. It will take at least two hours for the shortest hike, which is about 2.6 kilometres. That means you will have to add about a couple of hours to your road trip.
Denmark River offers picturesque views. Locals and visitors alike head to the river to go fishing, boating, and swimming. Stop by the delightful town, and you will find out why you packed a surfboard. It's one of the best spots to learn how to surf. But if you're not into that water sport, you can simply drop by the area for food and wine. It's also an excellent stop for stretching your legs, especially if you're pushing on to reach Albany. Go ahead and browse art galleries and craft shops in the area or just have a picnic by the riverbank.
If you're in Denmark and you've had your fill of the coast, follow the signs to get up the hills where Shadforth Scenic Drive. It's scenic indeed as it snakes through the paths where farm and forest meet. Once here, you will eventually get to Mount Barker Road. You can spend a few hours stopping at local wine producers and farmers' gates.
The drive is guaranteed to be easy. There's excellent signposting with roads that are sealed and smooth. Some dirt roads exist, especially as you traverse through the national parks and wine regions. You don't have to worry much if you are driving a two-wheel vehicle. However, you will need a reliable four-wheel car as you aim to reach the coast. If you want to see the best surfing beaches in the area, choose an appropriate vehicle for the trip.
When to Visit
The Great Southern boasts a Mediterranean climate, which means it's a perfect destination all year round. However, we recommend that you avoid dropping by in the winter, mainly if you're not used to the very chilly weather. The rest of the seasons have fantastic weather, but don't let us stop you if you plan to visit in the winter. It is often not a big deal for Europeans and North Americans.
Also, note that summer can get pretty busy, especially with so many families holidaying from Perth. So, that may mean you will find it difficult to book a cabin, an apartment, or even a holiday house. To make sure you get the accommodation you need, book ahead for summer.
Are you ready for a joyful Albany-Denmark road trip and enjoy the perfect long weekend? Hire your car with Aries Car Rental today!