Are you planning to take a break from Perth and go on a road trip to the idyllic Margaret River region? It's the perfect escape from the busy city. Going on a Margaret River road trip is best done in a rental car from Aries Car Rental. You can take anyone you want with you without needing to leave some people behind (because your vehicle does not have enough space). You are sure that the car you rent is ideal for the road trip. Every car is well maintained, sanitised, and in great condition with a full tank of petrol. That way, you will be ready to go on a Margaret River road trip in no time.
Here's your guide to the best routes to take and the most fun things to do while on the way:
BunburyOn the first day of your road trip, don't miss the chance to go on a sightseeing adventure in Bunbury, about two hours from the Perth Airport. Bunbury was once an industrial port and is now famous for its burgeoning café scene. People visit the area for street art, small bars, and of course, the Bunbury Farmers Market, where you may want to buy organic, local produce. You will also find the famous checked lighthouse, which is responsible for ensuring the safety of the vessels that find themselves on the rocky coastline of WA.

And if you're in the mood to eat first before your long trip, you can head to the Market Eating House, where Middle-Eastern flavours are the centre of attraction.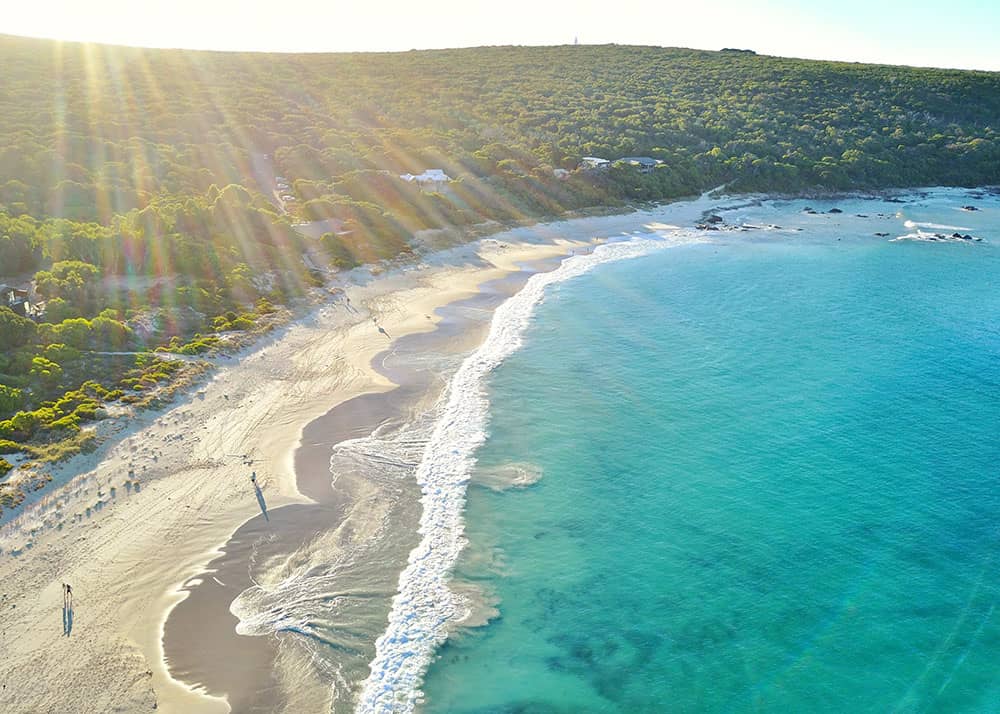 The Heavenly BeachesYou don't have to be a fan of the great waters to appreciate the spectacular sights of pristine sand stretches and crystal clear waters. Margaret River is a region full of beautiful beaches that will take your breath away:

If you're on a road trip with your family, head to Busselton.
If you want to show off your surfing skills or just witness those on their surfboards, head to Yallingup Beach or Surfers Point.
If you are searching for an area with total seclusion, visit Redgate Beach.

The best part about the beaches along the Margaret River coastline is that they are mostly deserted. Believe it or not, there is more supply than demand, so you can easily find a secluded area that you can enjoy with your family or friends.

Whale WatchingJune to December is a wonderful time to spot some gigantic whales. During this time, whales like Southern Right, Humpback, and Blue whales migrate to northern waters. As they do so, you will see these whales swim past the shoreline during the mentioned months.

You can also join a whale watching tour, which typically departs from Augusta, in the southern end of the Margaret River region. The tours are from June to August. However, if you are in the area from September to December, you can join a tour. It begins from Dunsborough and Busselton since the whales are already further along the north.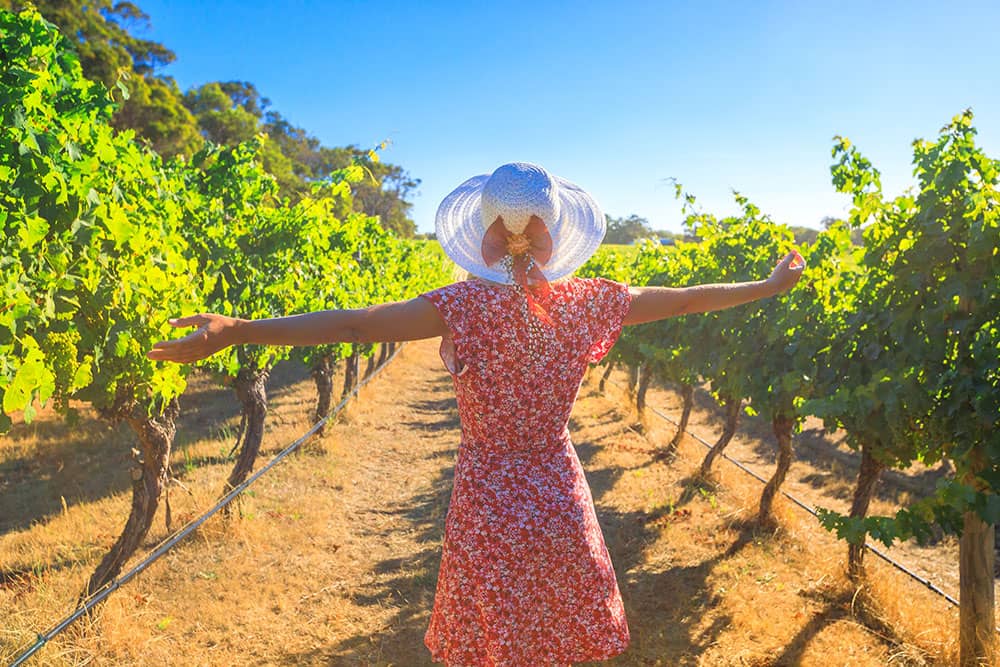 Wine TastingDid you know that about 20% of the premium wines in Australia come from Margaret River alone? Now you do, and that's why no Margaret River road trip (especially from Perth) is complete without local wine sampling. There are numerous vineyards all over the region where world-famous wines are produced.

Drive along Caves Road, where there are dozens of wineries lined side by side with one another. This is also the area where you will see endless rows of grapes. It's an unforgettable sight! Make sure to take some photos, and don't forget to stop and pick a bottle (or two) from a cellar door.

All vineyards in the area have their own cellar door, which means that you can buy a bottle of the finest wines directly from the source. Another great thing about it is that the prices are reasonable. We recommend that you make a stop at cellar doors in the region, including Brown Hill Estate, Firetail, and Amelia Park. We promise they are worth your time!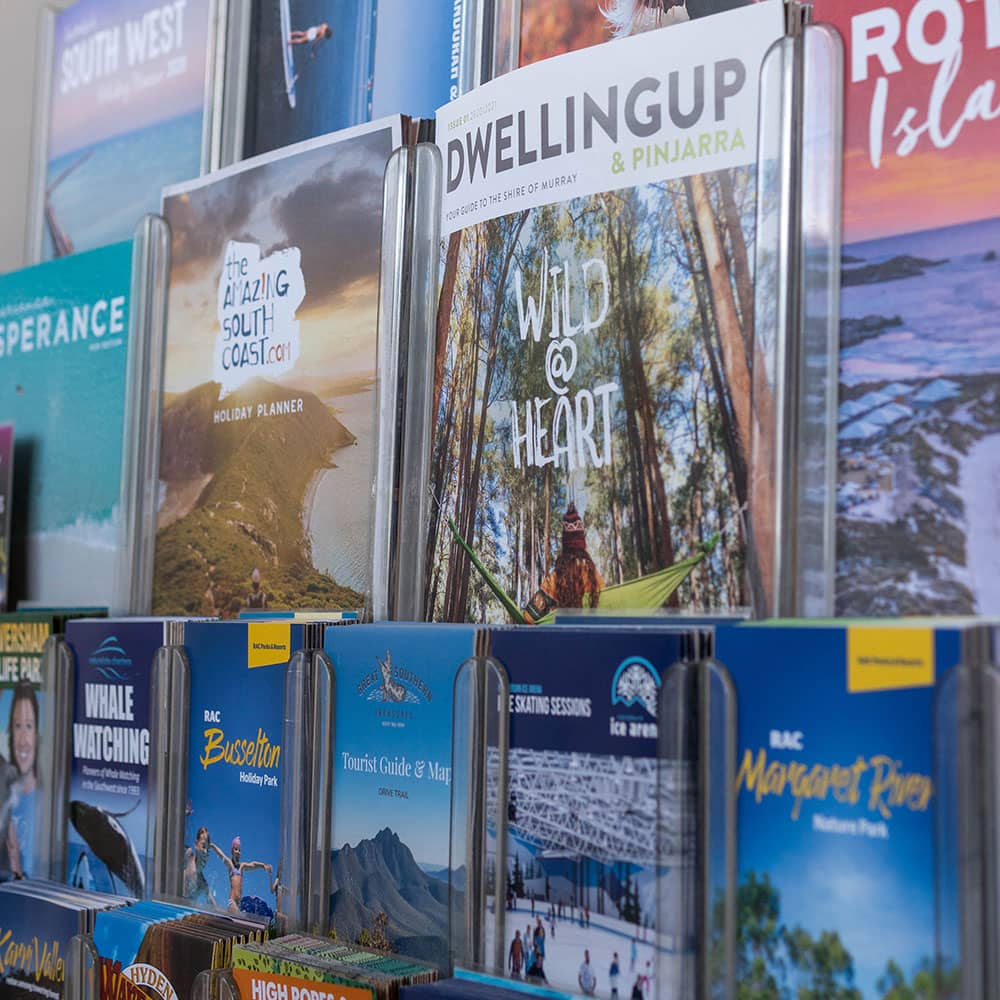 Route Plans
Are you longing for a scenic, relaxing drive? Take the Cape Naturaliste Road after leaving Dunsborough town. This route ends at the Cape Naturaliste Lighthouse, which will take you one to three hours, depending on the number of stops you take.
This route will give you attractions like:
Meelup Regional Park
Meelup Beach
Castle Rock Beach
Bunker Bay
Cape Naturaliste Lighthouse
Meanwhile, if you're on the hunt for surfing spots, your ideal road trip starts from Yallingup to Gracetown until you get to Surfer's Point in the region. Traversing from one surfing spot to another can take an hour to even a full day, depending on the duration you prefer. Most people take a whole day road trip to navigate the waters, especially if you're in the area in late May or early June. During this time, you will experience gigantic swells. It's every surfer's dream.
For this road trip, your route can look like this:
Starting point: Yallingup
Smiths Beach for beginner surfers
Yallingup Mainbreak if you're in for a more challenging break
The Rabbits is an alternative to Mainbreak
Go south to Gracetown for a beach with community vibes
Endpoint: Surfer's Point
Margaret River road trips are flexible. You can go underground at the caves when you're along the Caves Road or have a peaceful ride to see the pretty towns in the region. No matter your interests, several destinations are waiting for you to explore in Margaret River. So, book your family car for the road trip Aries Car Rental vehicle today to begin your journey immediately!