You have heard how road trips across Australia will bring many wonderful stories. The areas are filled with majestic sights, fun adventures, and places waiting for you to discover. So, why not embark on a road trip with your friends or alone if you're up for the challenge? In WA, there's a fair share of scenery and vast lands that will surely take your breath away.
If you're ready, let's start with your car. You can't go on a road trip in just any vehicle. Embarking on an open road is all about making memories, but you cannot do that without the right vehicle. The last thing you want is to have everything packed, but you're in the wrong car where there's not enough space and uncomfortable seats.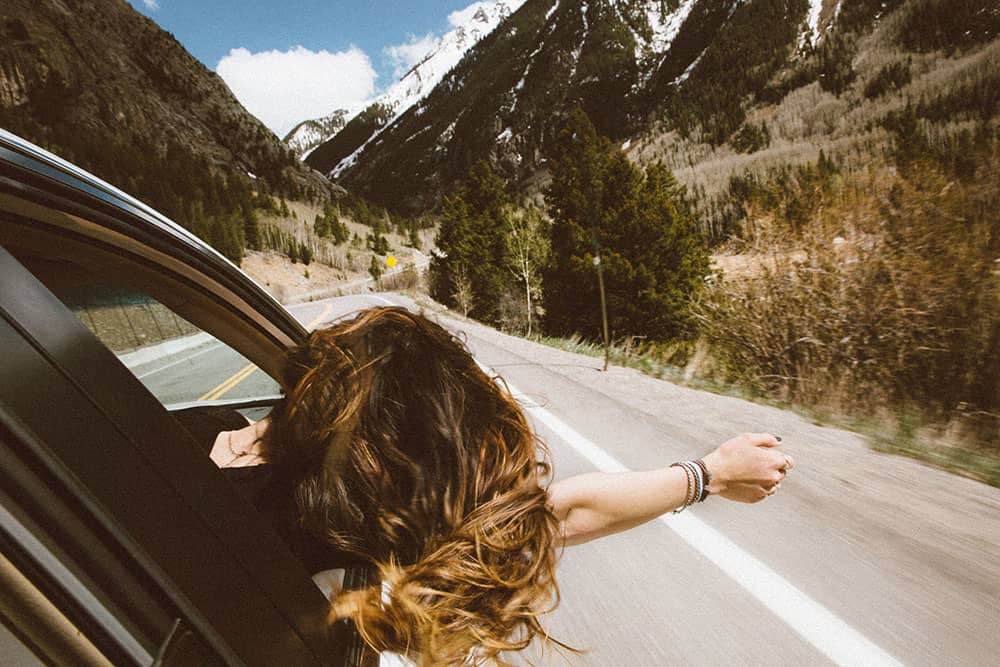 That's why selecting the right car should be at the top of your list of essentials. Here's what you should look for, especially when renting a vehicle:
Good Mileage: It's quite obvious, but many people actually overlook this aspect. You need a car that will give you quality kilometres for every litre of petrol you buy for the road trip. It's even more critical if you're planning a road trip on long, deserted roads.
Comfort: You may think comfort is just a plus, but it should be one of your priorities. You will be sitting and driving for hours. It's not fun if you can't wait for the road trip to end. If you're not comfortable, it only means you picked the wrong car. Check the seats, including the front seat, which should give you a little more range of motion. You may also want to pack seat warmers during the winter. Bucket-style seats are excellent, too. You'll feel as if you're lounging on your couch.
Cruise Control: A long stretch of driving on open roads means that you need to give your foot a break. Use cruise control, which will automatically lower the car's speed whenever you're approaching another vehicle too fast.
Air Conditioning: No one wants to drive while suffering from the sweltering WA sun.
Entertainment: Good quality system with AUX input and Bluetooth connection will make the journey easier. If you're with kids, young teens, or impatient adults, providing entertainment will help calm them down.
Safety: Always the top priority, safety features, including the good old seatbelts, backup cameras, lane-assist sensors, and automatic lights, are a must.
What about the type of car and size? It's all about your preference, budget, and of course the number of people with you. If it is just you or you're with another person, you surely do not need a bus. Family cars or sedans are preferred, such as the five-seater Kia Cerato. It offers safety features like front and rear sensors, a reverse camera, and automatic transmission.
Road trips require a good, reliable car, but it doesn't mean you have to break the bank. That's why renting a car is a smart option, allowing you to upgrade your trip without needing to take money out of your retirement savings. You can even find luxury vehicles, such as Audis and 12-seater minibuses, such as the Mercedes Sprinter and Renault Master Bus, to accommodate the whole group.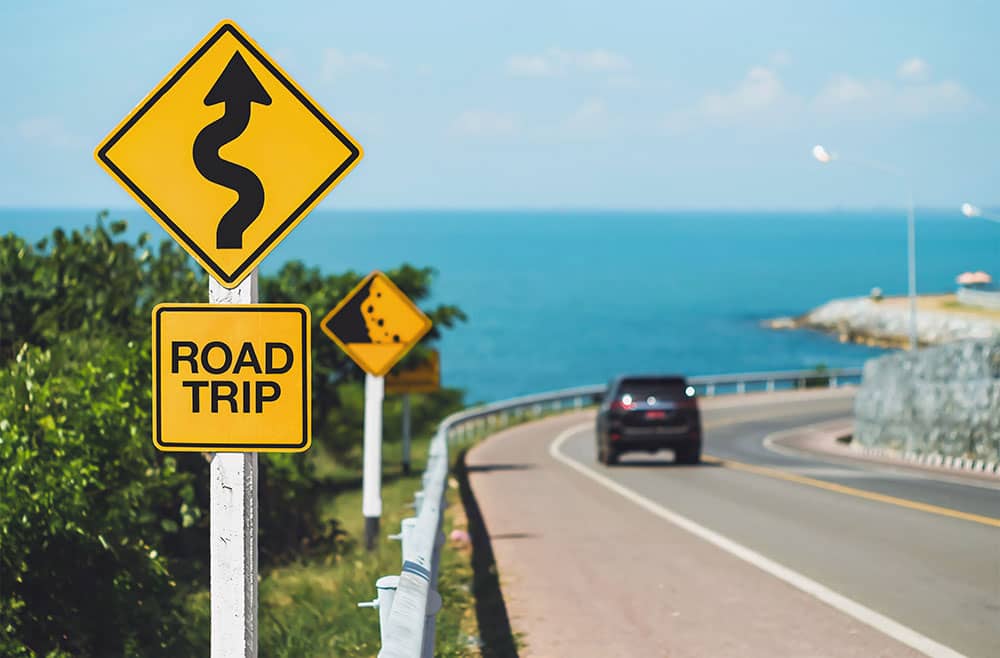 After taking care of the car rental, here is our list of travel-tested road trip essentials:
Money: Even if you have packed some lunch and snacks, you still need to take some cash with you. Credit cards are usually not applicable in other areas and stores you will run into. Don't forget to have some change, as well.
Car Tools: Always do a car audit before you leave. It's essential to be proactive, not reactive, on a road trip. Do a thorough check, especially if you have an old car, to make sure the oil and water levels are appropriate. Other things to evaluate include:

Tyre pressure
Spare wheels
Brake action

If you rent a car, it may not be necessary because the rental company ensures the vehicle's condition. However, it's still worth the effort, particularly for your own peace of mind. Make sure to have a headlamp or torch, battery booster cables, spare tyre, pliers, and screwdriver.

Water Bottles: Stay hydrated by drinking enough water. A reusable water bottle is portable, so you can take it with you even when you decide to go hiking.
Important Documents: Carry your living licence wherever you go. Store other car documents in the car, including your insurance coverage, breakdown details, and manual.
Phone Chargers and Battery Packs: An electronic battery pack is useful when you're on the road. Make sure that you charge it before you leave your home or hotel. Then, you can use it to recharge your phone, as well as other devices like action cameras and portable music speakers.
First Aid Kit: You never know who will get a cut or suffer from a stomach bug. Take some medication with you, including painkillers, bug bite creams, antiseptic sprays. Make sure you also have pills for headaches, stomachaches, and nausea. Add gauze pads, plasters, and bandages, as well, especially if you're planning to go hiking or camping.
Toiletries Bag with a Hook: Most places where you will end up showering may have tight storage spaces. A bag with a hook lets you access your toothbrush, toothpaste, wipe, sanitiser, and shampoo easily. You can simply hang it on the shower pole. While you're at it, pack all the toiletries you need, like sunscreen, lip balm, and other items you usually use.
Other Travel Gear and Accessories: From power banks, adapters, headphones, hand sanitizers. Other accessories can help you comfortable and prepared. Alternatively, you can also pack adventurous gear like dash cams and other products by VIZN to make your travels more smooth.
As much as possible, you do not want to take tons of items with you on a road trip. Try to adopt a three-bag policy where you have one large bag, one small bag for your clothes, and another bag for cameras, waterproof items, and snacks.