Finding parking in Perth can be a real struggle. There are so many different options, and it's hard to know which one is the best for you. This article will give you the low down on eight popular areas for parking around Perth. We've got the rundown from Scarbrough to Freo, Northbridge to Vic Park.
Perth CBD Parking
As you can imagine, parking in the middle of the Central Business District can be busy during the working week, but there are lots of options around. Some City of Perth Parking (CPP) locations offer $10 all-day parking, this is great for office workers!
As well as this, there is a range of Wilson parking sites available, both off-street and multi-storey.
Fremantle Parking
If you are travelling down to the Fremantle markets then the options for Fremantle City Parking are some of the best. They offer all sorts of Perth parking options, and each option guarantees excellent service. There are also covered parking options with multi-storey car parks available. There are shorter-term free parking spots available, but if you are looking at popular streets, be prepared to find a ticket machine. You could also park at the Fremantle Oval Car Park, this is paid for how long you want to stay but super close to the markets.
Leederville Parking
If you are heading for a coffee or a meeting around Leederville there are some excellent spots to get parked. One major standout about Leederville Parking is their security system, which ensures that your car will be safe from potential thieves or vandals at night time when you aren't around to attend to it. They also offer "EasyPark" which is an app to control your parking session, it saves time and money allowing you to check-in and out without visiting a ticket machine.
Northbridge Parking
Northbridge is the centre for nightlife in Perth and parking is great if you are coming from further afield. They offer both uncovered and covered options, and their prices are affordable. There are council-run (CPP Cultural Centre, CPP Roe Street, CPP State Library, CPP Citiplace) and private car parks, some Northbridge parking provides a 24/7 service in case your evening goes on late! There are free spots available but be sure to check the signs before you lock and leave your car.
Scarborough Beach Parking
Scarborough is a hugely popular beachside destination and parking can be hard to come by when the sun is shining! There are 24-hour undercover car parks that need a space where your car will be safe overnight or during the day while you work. There are free and paid options depending on what is available and your needs, parking directly on the esplanade is a great option if available.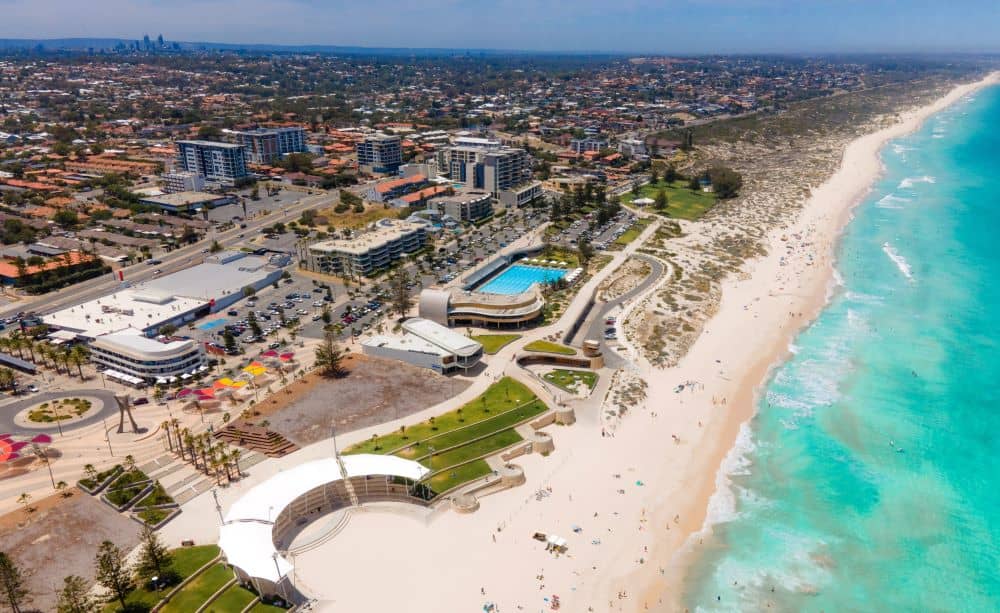 Subiaco Parking
Visiting one of the many bars or cafes along Rokeby Road can mean struggling to find a car parking spot. There are car parks run by Wilson, such as Seddon Street and The Collanade. However, there are plenty of options run by Subiaco Council such as Park Street. There is plenty of street parking, but be sure to read the signs as some are for residents only or short term.
Cottesloe Parking
Cottesloe beach is a popular area for beachgoers and tourists, as such parking is at a premium. Beach parking is abundant with more than 600 free bays along Marine Parade. Some of these do have time limits so be aware to check the signs.
Two off-street car parks have a total of 500 bays. However, these are limited to 3 hours for that beach trip you want to take. You could also look at the Cottesloe Town centre car park, these are time-limited to pay attention to time limits.
Victoria Park Parking
The town of Victoria Park has a bright nightlife with popular cafes and restaurants that get plenty of traffic. There are more than 5,100 parking bays available with some free parking zones also around. The stretch along Albany Highway offers great on-street parking but these rates change depending on the time of day. There are also free 30 minute options during peak times and free 60 minutes off-peak in certain areas. There are also off-street parking options on Somerset Street, King George Street, Hawthorne Places and at G.O. Edwards Car Park
Best Perth Parking
There are plenty of options around the Perth Metropolitan area for parking, with a range of on-street, off-street and covered multi-storey locations available. Whether you need a long or short term parking spot in a popular nightspot or for work, there is something for you in the areas above. If you are hiring a car for business, Aries Car Rental offers free 24/7 parking at any of our locations, so you won't have to struggle for parking!