Rottnest Island, located off the coast of Western Australia, is an ideal vacation spot. Rotto, as the locals name it, is a natural nature reserve with a diverse variety of vegetation and wildlife. This post will go over some of the important things you should know about this island as a tourist.
How to Get to Rottnest Island From Perth
Getting to Rottnest Island from Perth is easy thanks to Ferry services sailing from Fremantle, Hillarys Boat Port, and Perth City. The trip takes between 25-90 minutes, depending on where you begin. As a tourist, you can choose from a variety of ferry options and packages to suit your needs and budget. You can alternatively fly from Jandakot Airport to the island.
What is Rottnest Island Famous for?
Rottnest Island is home to several well-known and one-of-a-kind attractions. Here are some of them.
Quokkas
Quokkas are little marsupials that are native to Western Australia. These cute animals have become well-known for their inquisitive demeanour, and they are incredibly sociable. Many people take photos with the quokkas, which are a symbol of Rottnest Island. Quokkas could be friendly, but they are wild animals, so they shouldn't be fed or petted.
Beaches
Rottnest Island has approximately 60 beaches and coves, each with its unique characteristics. Visitors are drawn to the beaches to swim, snorkel, or simply relax on the sand. Two of the island's most popular beaches are The Basin, known for its crystal-clear blue oceans, and Pinky Beach, known for its exceptional surfing conditions.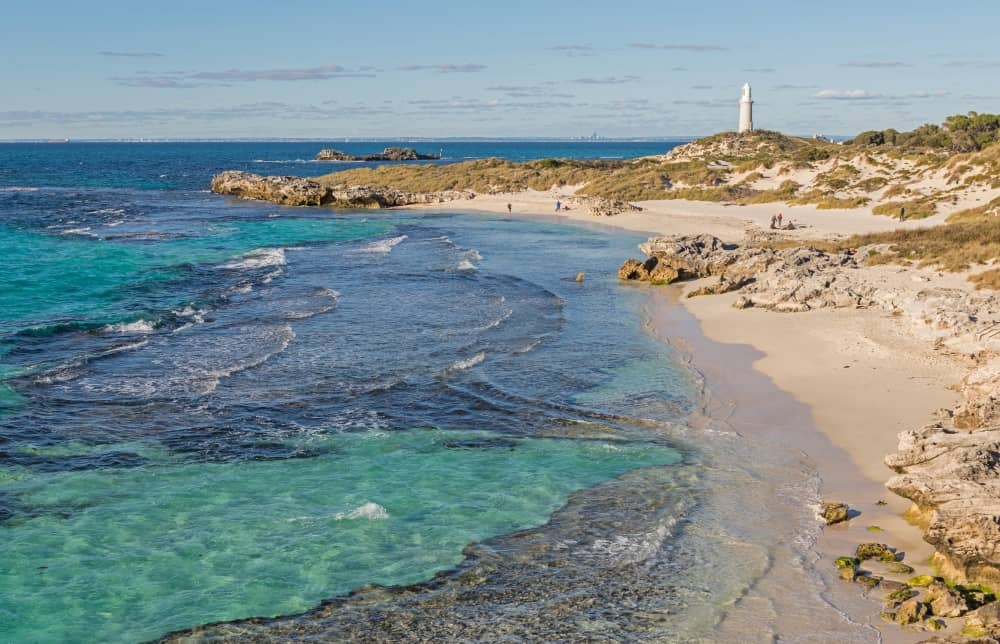 Oliver Hill Battery
The Oliver Hill Battery on Rottnest Island is a World War II-era structure. It was designed to keep Perth safe from attack. Today, tourists can visit this location and learn about its history. The Island Explorer Train line transports visitors through the island's difficult terrain to the batteries. You can tour the subterranean tunnels and batteries upon arrival.
Rottnest Island Museum
The Rottnest Island Museum, located in the island's historic colonial prison, shares the history of the island. The museum highlights the island's Native American history, its role as a colonial jail, and its role as a military facility during WWII. The museum has a collection of photos, artefacts, and displays documenting the history of the island.
Rottnest Island Boardwalk
The Rottnest Island Boardwalk is a famous walking trail that follows the island's shoreline. The Boardwalk offers breathtaking panoramas of the sea and the rugged terrain of the island. This trail is also ideal for people of all ages with various rest stops along the way. Depending on your interests, you can choose between a leisure stroll or a more strenuous one.
Wadjemup Lighthouse
Another significant feature on Rottnest Island is the Wadjemup Lighthouse. It was established in 1896 and stands 20 metres tall. Tourists can scale the lighthouse for a bird's-eye view of the island and its surroundings.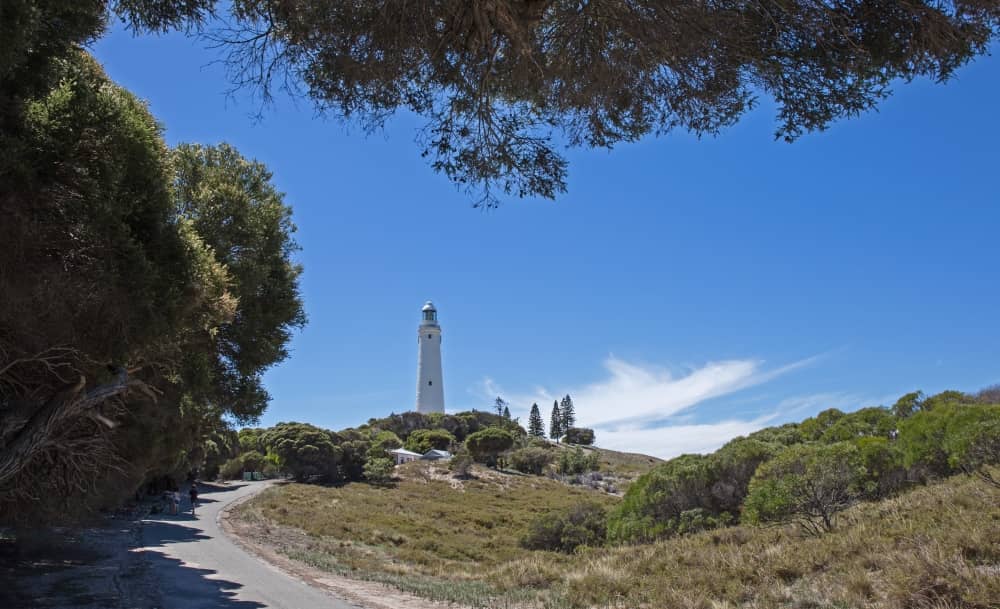 How to Get Around Rottnest Island
Since the island is car-free, you'll have to walk, bike, or take the Island bus to get around. You may rent bicycles at various locations throughout the island. Walking is also perfect for those who prefer a slower pace and want to soak in the island's natural beauty. The Island Explorer bus is another convenient option for exploring the entire island.
What to Do on Rottnest Island
Here are some things you can do while visiting Rottnest Island.
Skydiving
Skydiving on Rottnest Island is a thrilling adventure for all to enjoy. It is especially suited to adrenaline junkies. Skydiving provides breathtaking views of the Western Australian coast and the turquoise waters surrounding the island. Jump out of the plane and free-fall onto the beach before descending slowly with a parachute.
Take a Luxury Seafood Cruise
Rottnest Cruises provides Lux Island Seafood Cruises from October to March for a more relaxed experience. This four-hour adventure includes a seven-course gourmet lunch with freshly caught Western rock lobster. Soak up the rays on the deck of the excursion boat while sipping Margaret River wine and taking in the breathtaking scenery. It's a luxurious and one-of-a-kind event perfect for foodies and anyone looking to overindulge.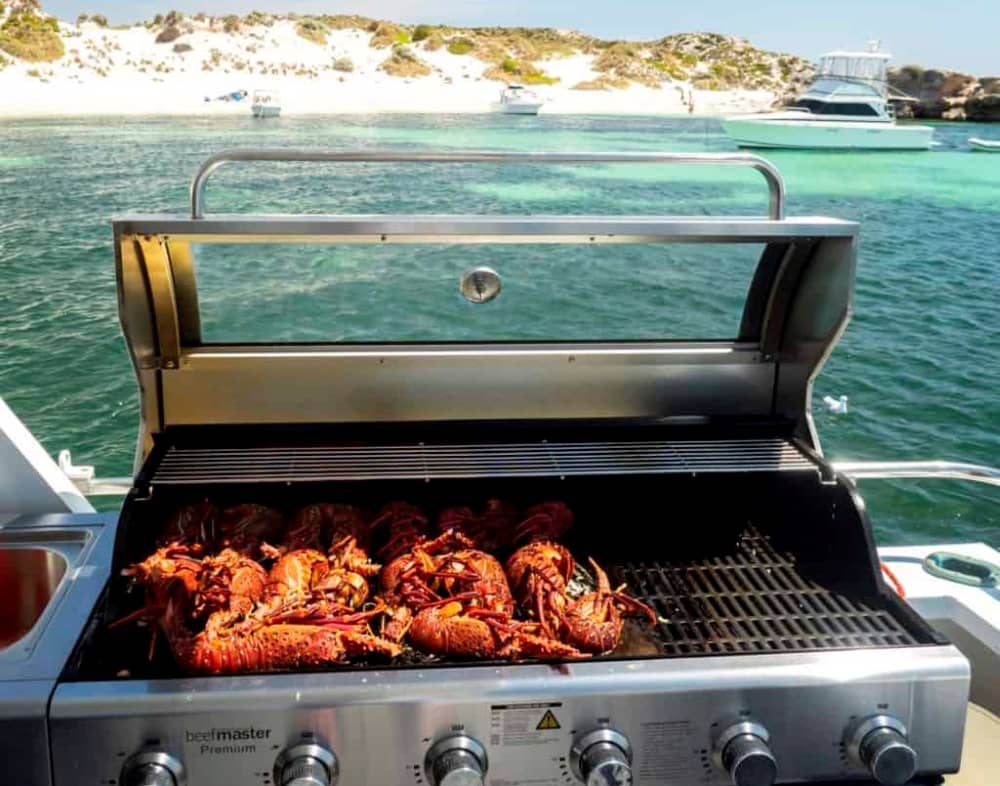 Explore the Island on an Adventure Boat Tour
Taking an adventure boat tour is another great way to discover Rottnest Island's hidden beaches and spot animals. Speedboat around the island, stopping at several locations to admire the scenery and wildlife. Alternatively, you can go for the Thrill Boat Ride. It is an ideal choice for a more thrilling experience with friends and family. Cycle around the island, enjoying the beauty and the wind in your hair.
Where to Stay in Rottnest Island
While the island has a limited selection of conventional hotels, there are some unique accommodation options for you to consider. They include:
Glamping
If you enjoy camping but don't want it rough, glamping is an excellent option for you. You can head out to Discovery Rottnest Island or Karma Rottnest Resort to enjoy this experience. Some campgrounds however offer luxurious mattresses, private facilities, and even air-conditioned tents. You can enjoy the comforts of home while still taking in the scenery.
Eco-Tents
Rottnest Island also has eco-tents for those who are environmentally conscious. These tents are built of environmentally friendly materials and are meant to have a low environmental impact. They provide pleasant and distinctive lodging options that are ideal for those who wish to experience nature responsibly. Pinky's Eco Resort is a great example of an eco-tent on an island.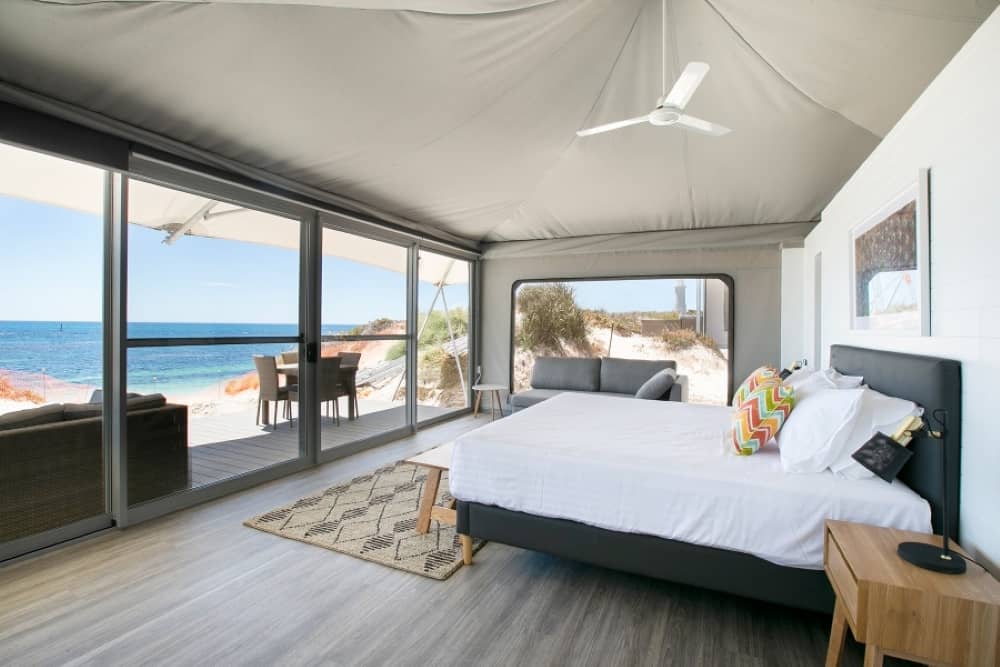 Historic Cottages
Rottnest Island is rich in history, and you can immerse yourself in it by staying in one of the island's historic cottages. These cottages were originally occupied by military personnel and their families and have since been renovated. Thomson Bay is a good place to start. It comprises a range of cottages that can host families and groups of friends.
Beachside Units
If you prefer to stay near the ocean, beachside units are your best alternative. You can choose to stay at Governor's Circle Units or Ocean View Villas. These units are just steps from the beach and provide breathtaking views of the ocean. These units are managed by The Rottnest Island Authority.
Places to Eat on Rottnest Island
After spending your day exploring the Island, you'll need a place to dine. Here are some spots to consider.
Rottnest Bakery
Rottnest Bakery is a well-known island resort that serves a variety of delectable pastries. There's something for everyone, from conventional baked products like croissants and baguettes to Australian favourites like meat pies, cheese and Vegemite rolls, and lamingtons. There are vegetarian alternatives as well. It is also a fantastic spot for coffee.
The Lane and Frankie's
The Lane is a nice place to stop for coffee and refreshments on your trip from the ferry to the city centre. Wraps, smoothies, acai bowls, salads, and desserts are available to keep you going throughout the day. Next door to the Lane is Frankie's on Rotto, a casual diner serving breakfast, lunch, and dinner. It serves a wide range of foods to share with friends and family, including sourdough pizza. However, be sure to bring reusable cups because both spots only serve takeaway.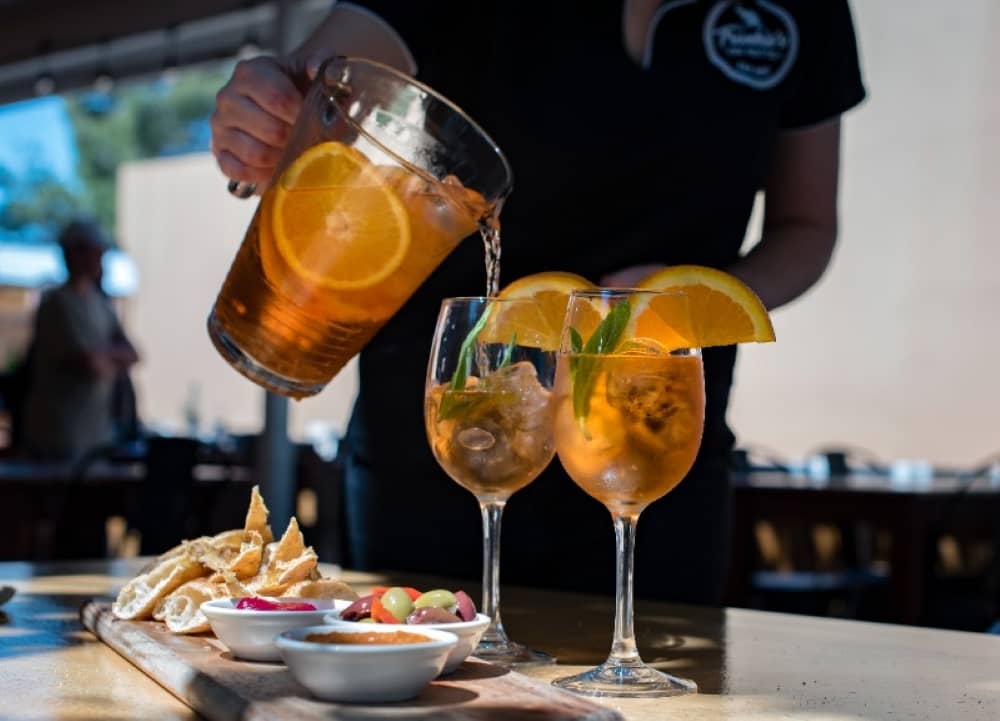 Lontara
Lontara is part of the Samphire Resort and is renowned for its amazing seafood menu. Enjoy Chef Russell Blaikie's wonderful seafood cuisine, which is inspired by the marine spice routes that have affected Southeast Asian food culture. Enjoy dishes such as Rottnest Island scallops, grilled Fremantle octopus, and chilli salt soft shell crab tempura.
Geordie Cafe & Art Gallery
If you're looking for something different, stop by the Geordie Café & Art Gallery. This charming establishment not only provides seasonal south-west Australian cuisine, but it also doubles as an art gallery. So, you can enjoy delicious meals while enjoying some stunning artwork.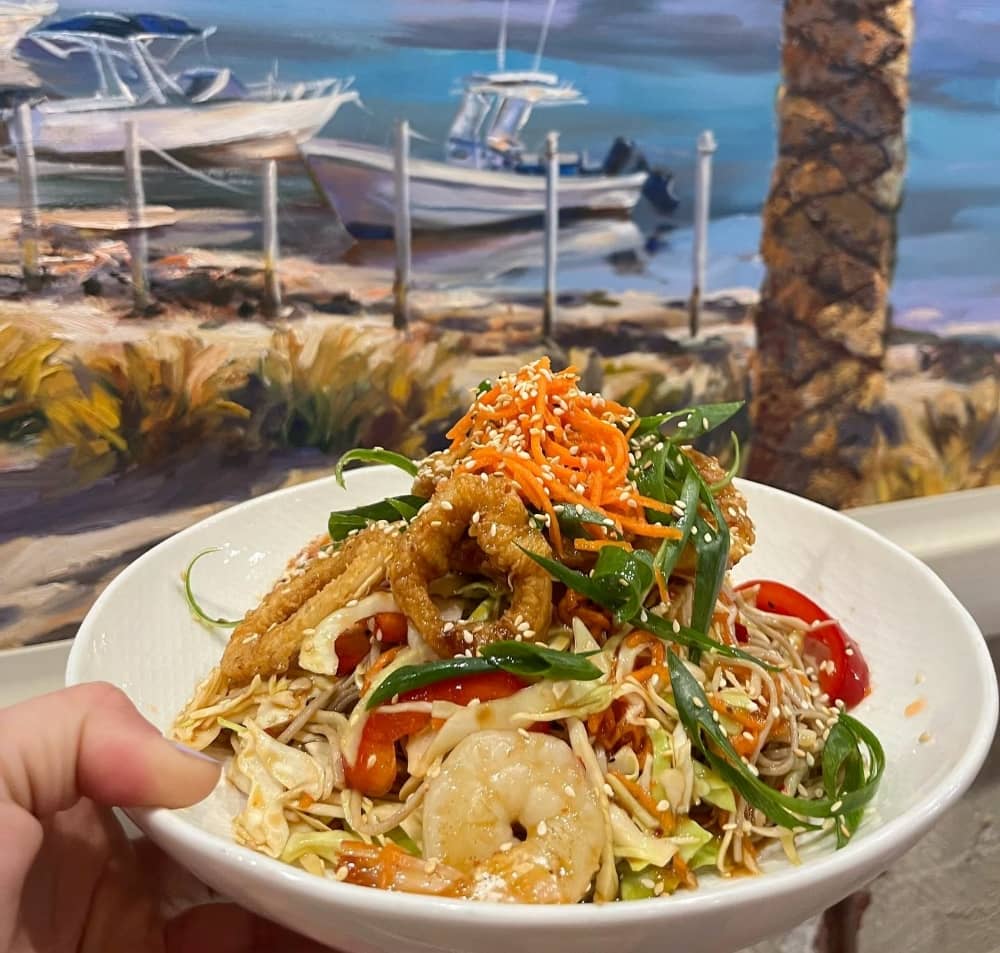 Rottnest Island is a must-visit location for everyone looking for a relaxing yet thrilling holiday. The island's unique characteristics, such as various recreational activities, food, and more, make it an attractive destination for tourists of all ages.