Someone will always be liable in every car accident, whether a minor fender bender or a severe collision. Determining the party at fault involves identifying the driver who will most likely be responsible for injuries, deaths, or property damage.
Although sometimes it can be difficult and may take a while to figure out the negligent driver, what should you do if it's clear that you're not to blame for the wreck? We have the answer for you. This guide will walk you through the necessary steps to take after a car accident that's not your fault.
3 Main Means of Determining Fault in a Car Accident
"Fault" refers to the driver or party who caused the car accident. Perhaps they were driving drunk or not paying attention to the road. If the other person is deemed entirely at fault, it only means that you did not break any Australian road rules. Therefore, you are the not-at-fault driver.
Determining fault is commonly done in three ways:
The easiest, of course, is when the liable party admits their fault. But that's often unattainable in the real world. Most drivers will not willingly take responsibility for the accident for many reasons, including the possibility of shouldering all the expenses if there are any damages. That's why accidents lead to disputes and court hearings so parties involved can hash out their version of the event.
Police will analyse the scene and figure out who is at fault by observing the wreck, particularly the location and extent of the vehicle damage.
Insurance companies will read the incident report filed by the police to get an overview of the unfortunate event. They will, however, conduct their investigation to help them decide the claims to fulfil. If you are not at fault, your insurance company will typically seek a payout from the at-fault driver's insurance provider.
With the compiled witness statements and evidence, such as skid marks and video footage, establishing fault in a car accident can be immediate or drag on for several months.
Have Insurance? What the Not-at-Fault Party Has to Do Next
After the police have been called, you must get the at-fault party's full name, address, phone number, and driver's licence number. Alternatively, you can ask for the identification or registration number of the vehicle involved in the accident. Don't forget to write down the name of their insurance company and provide yours, as well, if requested.
In a situation where you're dealing with a stubborn driver who does not want to divulge their details, you must take note of their vehicle, including its make, model, and registration number. Be sure to contact the police, as well. Doing so will make it easier for your insurer to access the details via the police report.
If it has been determined that you are completely not at fault, you should lodge your car insurance claim as soon as you possibly can. We encourage you to report the incident to your insurer right after being involved in the accident. It does not matter if the damage is minimal or if it can potentially be paid for by the other driver's insurance company. You should always take the initiative to contact your insurer and make a claim. This will quicken the process as your insurance provider can liaise with the at-fault driver's insurance company on your behalf.
While discussing with your insurer's representative, it is a good idea to ask any questions you may have regarding the car insurance claim process. Or, you can read your product disclosure statement to get the answers.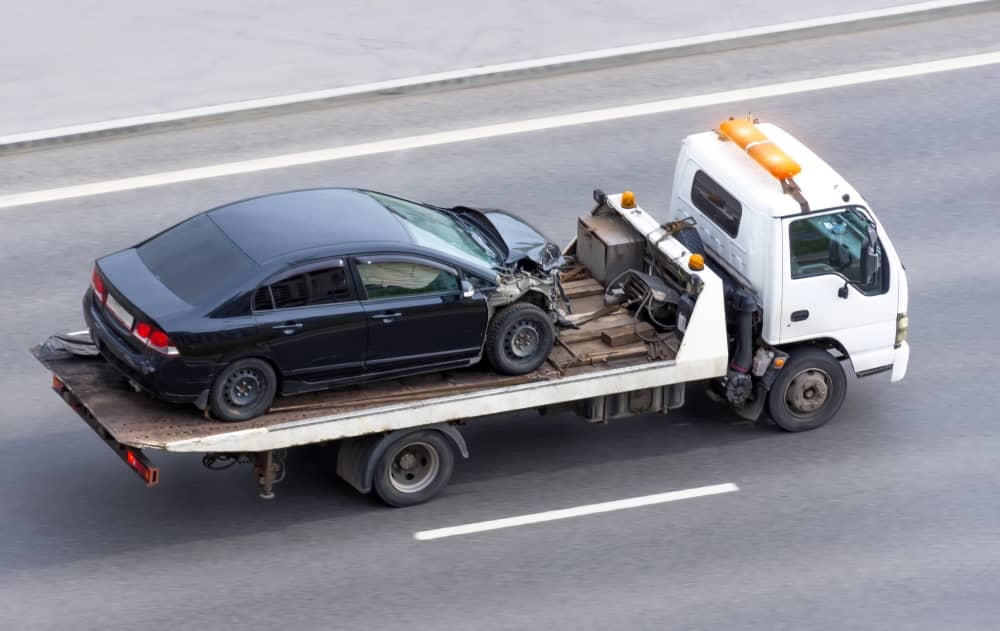 Costs to Consider After a Car Accident
Before contacting your car insurance provider, it helps if you already know that you are not at fault. Suppose you cannot provide enough evidence for the time being. In that case, you can wait for the police assessment and the result of your insurer's investigation. If it is later found that you are partly at fault or there is little to no proof to back your claim, you might have to pay an excess.
On the other hand, if you are not at fault, you will likely be covered for accidental damage. This is true, particularly if you have a comprehensive car insurance policy. Additionally, you may not even be required to pay an excess. You also don't have to worry about increases in your future premiums if you're not liable for the incident. However, it will still depend on your insurance policy, as some insurers can be quite restrictive even when you're comprehensively insured.
That's not all. Other costs you may incur after the event may include the following:
Towing fees
Car repair expenses
Rental vehicle
Hospital bills if you sustained injuries
Loss of earnings if you have to take time off work due to your injury
Property damage, such as repair or replacement of a broken phone
Legal fees
Transportation fees and other cost of living expenses after losing your vehicle
Some of these costs, such as towing and car rental, can quickly be recouped if you are not at fault. Once again, refer to your product disclosure statement or get the specifics straight from your insurance company.
Getting an Accident Replacement Vehicle
Australian law gives you the right to drive a replacement car without worrying about the hire cost, which will be paid by the insurer of the driver at fault. Whether your vehicle only requires minor replacement or it's unroadworthy, you will benefit from Aries Car Rental's accident replacement service.
If you're not at fault, you never have to worry about the rental fee, as it will be covered by your insurance provider. Hire the car of your choice, with selections ranging from hatchbacks to sedans and even luxury cars! Drive it for a few days to several weeks or until your damaged vehicle has been completely repaired.
Conclusion
Accidents can be a traumatic experience. From tending to your injuries to dealing with emotional and mental stress, you need all the help you can get, especially if you're not at fault. You can rely on Aries Car Rental to ensure continued mobility without concerns about rental costs and out-of-pocket expenses. Call us for more details about our car accident replacement service for not-at-fault drivers.