In this blog post, we compare a hatchback and a sedan, from their features, benefits and more to help you decide which of the two options is suitable for you.
What is a Hatchback and Its Features?
A hatchback is a car that features a design that opens to the rear of the vehicle, rather than using a traditional trunk. This opening may be hinged at the back (as in some station wagons) or at the side and is sometimes called a clamshell because it resembles an old-fashioned clam.
The design of the hatchback was originally conceived when manufacturers were transitioning from one-box sedan models to designs with more interior space. The term "hatchback" derives from this rolling back, or opening up, of the roofline and trunk at the rear end of the car giving it something of a "hatch-like" appearance.
Hatchbacks also offer some of the same comforts and features found in sedans that make it easier to find a rental car.
Pros
The biggest pro of a hatchback is its price point. Hatchbacks have a reputation for being more affordable than traditional sedans, particularly when gas mileage is factored in. The base price of a hatchback is typically below that of a comparable-sized sedan and is more affordable to fill up. The same goes for renting them. It's typically cheaper to rent a hatchback compared to a sedan.
A hatchback offers more room in the trunk and a greater seating capacity. While most sedans offer a designated spot for luggage, there are usually two seats in the hatchback, which can make for more cargo space when folded over.
The flexibility of a hatchback makes it more useful than a sedan. The average sedan can seat up to six people, while a hatchback can accommodate up to seven or eight. While a sedan may be the best choice for long road trips and other trips where comfort is key, hatchbacks are more versatile, meaning they will suffice for more common family trips.
The versatility of a hatchback also makes it safer than a sedan. With the addition of a simple latch and bar, the back of the car can be transformed into an enclosed structure that is safer for kids and pets than an open trunk.
Hatchbacks offer more room in the trunk, which means they can accommodate more cargo when needed. This can be especially helpful if you are renting a car with a large family and need to keep your luggage close by during the holiday season.
Cons
The ride quality of a hatchback is also typically worse than that of a sedan and can be more uncomfortable on bumpy roads.
The increased capacity of a hatchback is also a bit of a double-edged sword. While there may be room for more people and luggage, the added weight can affect the performance of the vehicle.
The seats of a hatchback tend to be less comfortable than those in traditional sedans. While the height difference between the front and back seats may be minimal in a hatchback, the distance between seats is much smaller. This can leave many passengers feeling cramped or uncomfortable.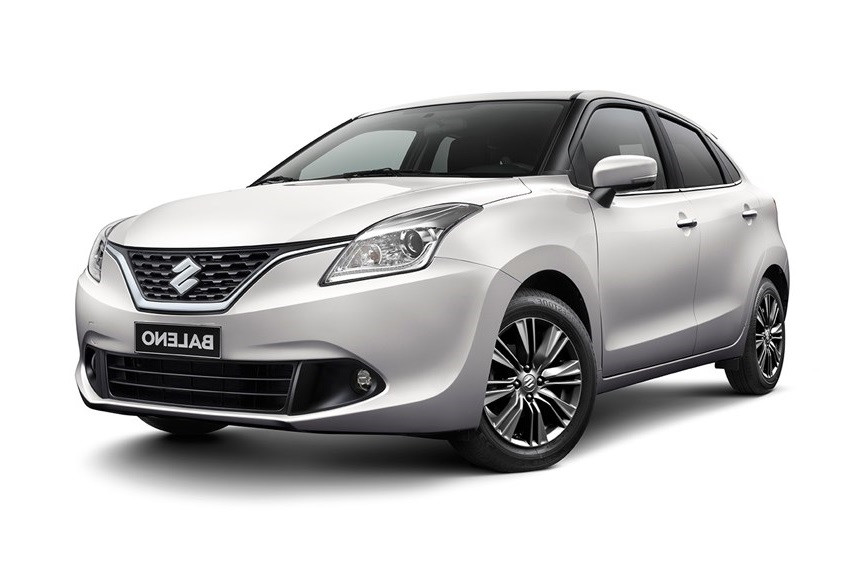 What is a Sedan and Its Features?
A sedan is a car with a body style that features an engine located under the hood, an enclosed passenger compartment, and a trunk at the back. Other definitions of a sedan are somewhat less stringent, allowing for wagons or hatchbacks to also be called sedans. Most sedans are front-wheel drive (FWD), although historically most were rear-wheel drive (RWD).
Pros
Sedans offer better visibility compared to hatchbacks. The driver sits higher in a sedan compared to a hatchback, and the front seats are positioned further forward, allowing the driver to have a wide-open view of the road when maneuvering. The extra height also allows for better peripheral vision.
The climate control system in a sedan is typically more advanced than that in a hatchback. This allows for more efficient temperature control and better climate control capabilities when compared to a hatchback.
Sedans are generally of better quality than hatchbacks. They also offer better safety features than hatchbacks, mainly because they are more rigid and less prone to rollovers. When they are hit on the side or rear they are less likely to flip.
Sedans generally handle better than hatchbacks. With its longer wheelbase, more room in the cabin, and slightly wider track, a sedan offers a smoother ride. The Kia Cerato for example offers a higher ride quality due to its longer wheelbase compared to the Suzuki Baleno.
Sedans are often more fuel-efficient than hatchbacks and this is particularly true of luxury sedans. Sedans generally have a longer wheelbase and a larger, more aerodynamic body, which allows for better fuel efficiency.
Cons
The biggest con of a sedan is its pricing. Sedans tend to be more expensive compared to hatchbacks. This is because sedans are usually better equipped with more luxurious features such as heated seats, built-in navigation systems, and leather interiors.
While the interior of a sedan may be more spacious, they tend to have less cargo space than hatchbacks. The trunk and rear area of a sedan tend to be smaller than that of a hatchback, which can make transporting large pieces of luggage or equipment difficult.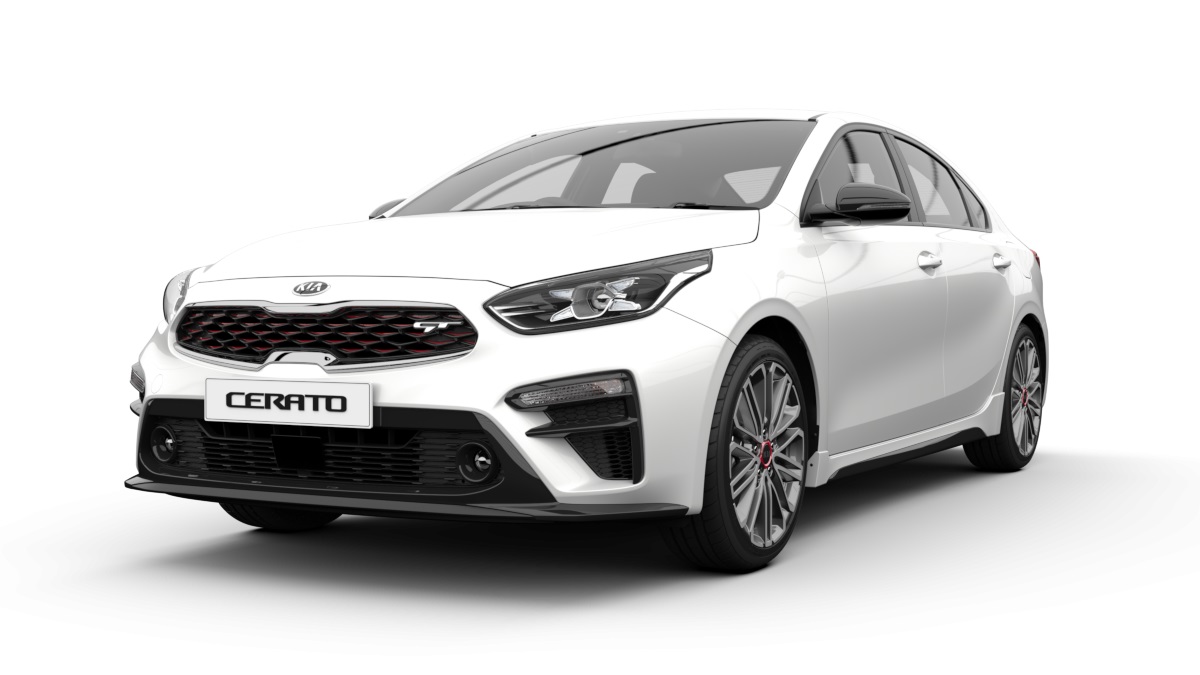 A Comparison of Hatchbacks vs Sedans in Different Aspects
1. Proportions
The most obvious difference between hatchbacks and sedans is their proportions. A hatchback is characterized by a high, elongated roof and a flat boot. In some cases, the boot is almost vertical making it easier to load bigger items.
2. Interior Space for Passengers and Luggage
Hatchbacks tend to have a larger interior space than sedans. The high, elongated roof of a hatchback provides more headroom compared to sedans which generally have a sloping roofline. In addition, the rear seat passengers in Hatchbacks tend to have extra legroom compared to sedans. That said, there are longer sedans that also provide ample legroom at the back seats. When it comes to luggage hatchbacks offer significantly more space compared to sedans.
3. Ride Quality
Sedans tend to offer a smoother ride compared to hatchbacks. The extra length in the wheelbase helps with visibility, and the greater stability of the body means that the ride is generally more comfortable.
4. Fuel Efficiency
Overall, a sedan is more fuel-efficient than a hatchback, mainly because it is lighter. The fuel efficiency of a hatchback depends on its weight and the engine size, but overall it is not as fuel efficient as a sedan.
5. Price & Trim Options
A sedan tends to be more expensive than a hatchback. This is because the sedan is usually better equipped with more luxurious features such as heated seats, built-in navigation systems, and leather interiors. A hatchback may be cheaper but it has fewer features than a sedan.
When is a Hatchback Preferable to Use as a Rental Option?
If you are a small group seeking a rental car for a road trip then a hatchback would be preferable. They are also great for a group with a priority on comfort and luggage space. They can comfortably seat 4 people and offer ample space for luggage for everyone. A hatchback is also preferable if you are travelling alone since they are relatively cheaper to rent and also offer great luggage space.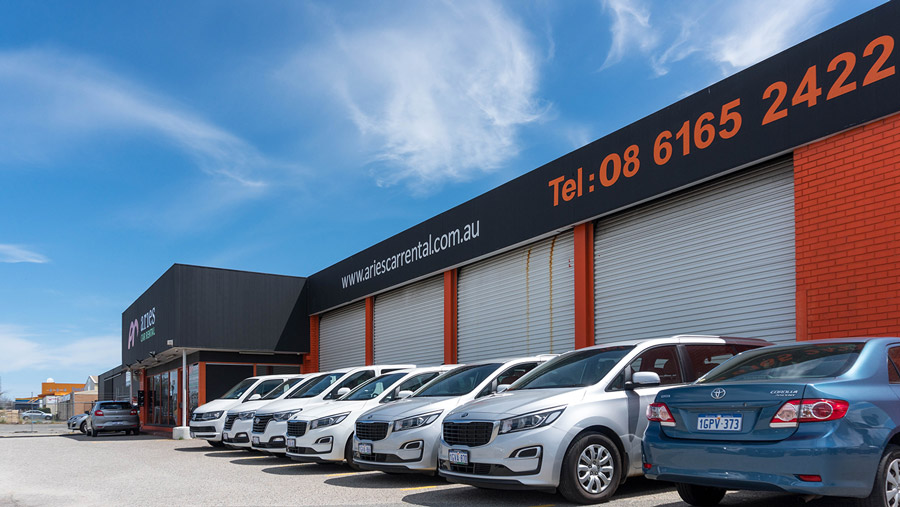 When is a Sedan Preferable to Use as a Rental Option?
If you have a priority on ride quality and safety, a sedan would be preferable as a rental. Also if you are intending to go on a long trip and do not need to carry a lot of items with you a sedan would do just fine. The same goes if you're intending to go with a large group that doesn't require a lot of luggage space. Sedans can comfortably seat 5 people and are much safer compared to hatchbacks. However, you will have to compromise on luggage space.
Are you looking for a rental car? Aries Car Rental has a wide variety of vehicles to choose from. From hatchbacks to sedans to SUVs, Aries Car Rental offers you the best and latest cars in the market. For more information on rental cars and tailored rental suggestions, get in touch with us here.