Many families wait to change homes in the summer to ensure they settle in right before the school year begins. This, therefore, translates to a large percentage of people moving during the summer season. While many may hire a professional moving company to help move to their new home, some prefer taking on the task to ease the costly burden of relocating.
When taking this approach, it is vital to have the right vehicle for the job. Below are recommended cars for hire when relocating and essential tips for moving.
Best Cars To Use For Moving
People movers and minivans are the best vehicles for moving. They provide the maximum cargo space for boxes, some small furniture and clothes. They allow you to drop second and third rows seats, opening up the entire back space behind the front seat for any cargo that can fit. The Kia Carnival and the Honda Odyssey are great minivans for this application. Also, they offer the largest cargo space on the market.
The Kia Carnival ranks first with the largest cargo volume of 145.1 cubic feet. The Honda Odyssey comes in second with 144.9 cubic feet. The Chrysler Pacifica could also be used for moving however it only offers 140.5 cubic feet of storage behind the first row. Toyota Sienna ranks last with only 101 cubic feet behind the front seat, making it the least ideal minivan for moving.
SUVs for Moving
Large SUVs are right behind minivans concerning cargo space. For instance, the Mitsubishi Outlander, Chevrolet Suburban and GMC Yukon XL offer great space for cargo. These models offer 144.7 cubic feet of storage space behind the front seat. The Ford Expedition offers 121.5 cubic feet of cargo space, which is still ideal for moving.
Toyota Sequoia has three rows of seating, offering 120.1 cubic feet behind the driver and the front passenger. Large SUVs allow massive back cargo space when the second and third rows are removed or folded, depending on the vehicle design. They are large enough to move small furniture like end tables, dressers and standard moving boxes. The Standard Expedition provides more space compared to the Sienna minivan. It offers 104.6 cubic feet behind the front seat.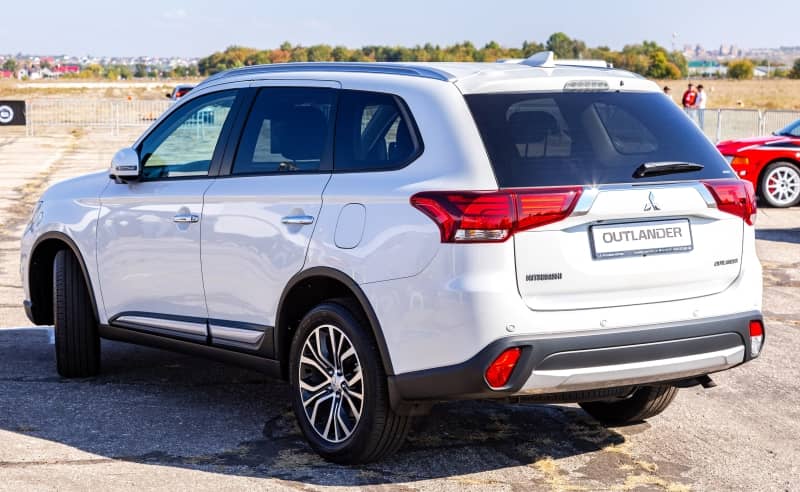 Cars With Towing Power For Moving
Towing capability is important when hauling cargo, especially heavy cargo. While larger SUVs offer decent towing capacity, pickup trucks offer ample power for towing. Towing capabilities vary depending on a car's engine capacity. Larger pickup models like the three-quarter-ton or one-ton pickups can pull more weight than a half-ton.
There are numerous half-ton pickup models. For example, the Ford f-150 offers a towing capacity of 14,000 pounds. The Ram 1500 is also a half-ton pickup with a towing capacity of 12.750 pounds. The Chevrolet Silverado comes with a towing capacity of up to 11,000 pounds, the Toyota Tundra 12,000 pounds and the Nissan Titan 9,320 pounds. However, with great power comes great fuel consumption. The weight of boxes and furniture further decreases fuel efficiency. This is a result of the additional weight.
Vehicle Limits
It is essential to know a vehicle's limits to operate efficiently and safely. Every car has its limits on how much it can tow or carry. This information can be found in the vehicle's manual. Ultimately, trying to load down any vehicle with massive amounts of gear, furniture, boxes, and other items will lead to problems. No one wants to incur repair costs when moving. You can use a moving van or trailer for heavier items such as large bed frames, heavy couches and other bulky items.
While a large SUV or minivan can help simplify the moving process and save you some money, these vehicles only offer so much space. Most vehicles aren't designed for moving incredibly bulky items. These items are best moved by trucks offered by moving companies to transport them safely and efficiently. The cost of moving could be high depending on the distance and items involved. However, one can research the rates and pricing of companies and call for bids and quotes to find the best companies for moving. In addition, one can also check reviews and ratings of different companies for additional insights into their quality of service.
Tips To Make Moving Easier
Moving houses can feel overwhelming. However, with the right equipment and approach, you can move with ease.
Start Early
Always avoid making last-minute arrangements as it can lead to improper packing of items causing unnecessary damage. Always make a list of your items to ensure everything is packed well and ready to move. Also, remember to pack fragile items separately to avoid getting them damaged when moving.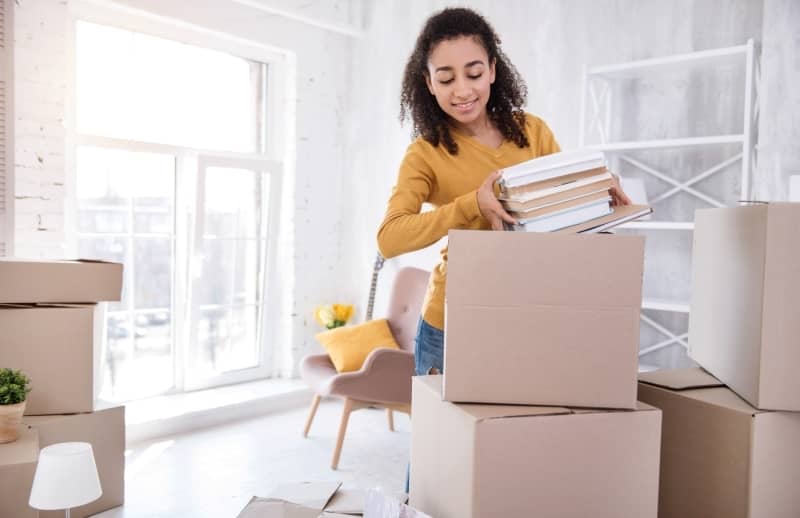 Donate Items you Don't Need
There is no need to move with items you don't need. Before moving, ensure you donate these items to friends or charities. They'll be of help to some who need them, and also you can cut down on the items you'll need to move. This can save you a second trip back to your old place.
Start Packing Early
Ensure you are adequately prepared to move and start packing early. Get all the packing materials you'll need, such as boxes, tapes, labels, coloured markers and bubble wrap. These items will come in handy when packing and labelling items when moving. You can start with items you don't use often and gradually pack everything based on utility.
Consider Having Professional Movers
People often underestimate the number of items they have in their houses. Movers will move both light and bulky items for you. Also, having movers will save you time when moving because you'll have more hands on deck.
Pick the Right Vehicle
You need to have the right vehicle for relocating. A small van can work well for short distances since you can make quick return trips. However, for longer distances, a larger vehicle would be ideal. Also, you should consider the number of items you are moving and adjust your choice of the vehicle accordingly.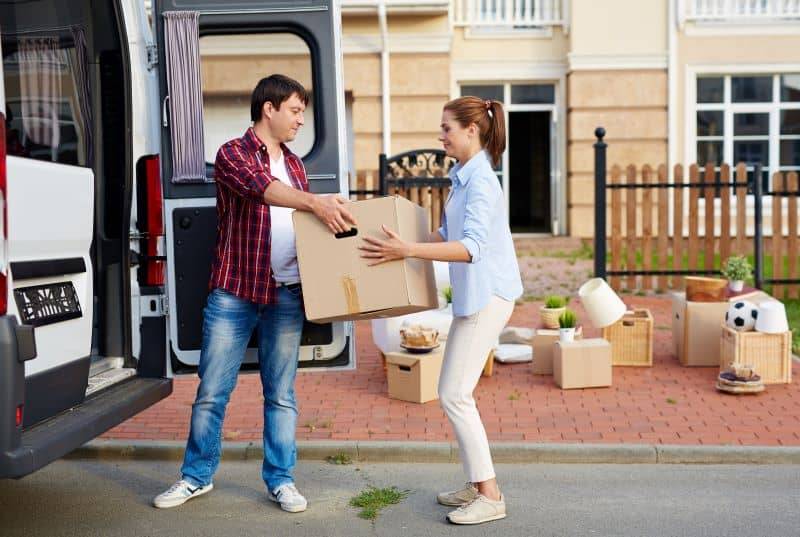 Pack An Essentials Bag
A fresh change of clothes, essential toiletries, a phone charger and maybe socks are useful to have in a rucksack or clear plastic box for easy access. Ensure to pack an essentials bag to have easy access to essential things you need. This will make your moving process easy and comfortable.
Notify Essential Contacts of your New Address in Advance
When you move, it is vital to notify essential contacts about your new address. This will help avoid inconveniences and avoid miscommunication.
Recommendations
Here are some recommendations depending on your moving priorities.
If Moving All Your Stuff is a Priority
A roomy sedan may be the right option if you only have a few boxes of property. The Kia Cerato (Sedan) or Ford Taurus is an ideal vehicle for this application. Also, the GMC Yukon XL comes in handy if you're packing a few items and also need to carry passengers to your new place. This crossover is a bigger version of the GMC Yukon with an additional 18 inches in length. Full sizes SUVs with 121.7 cubic feet of space are also ideal. The Toyota Sienna is more powerful than the GMC Yukon XL and has 150 cubic feet of space.
If Moving a Long Distance is the Priority
If you are using the vehicle to move counties or move to a far place, you'll need a vehicle with good fuel economy. The Chevy BoltEV is ideal if you don't need to carry many items or people. If you need to tow a few items, the Toyota RAV4 Hybrid has a towing capacity of 1,750 pounds and offers great fuel economy. The Chrysler Pacifica Hybrid is a solid choice if you need a green vehicle with plenty of space. It gets offers 140 cubic feet of cargo space behind the front seat. With a 240-volt charger, the Pacifica Hybrid can reach a full charge in two hours.
Conclusion
Using the right car when moving is important. Having the right car will ensure your items are delivered safely and efficiently. Aries Car Rental offers a wide range of cars that can match your style, requirements and preferences. They range from hatchbacks, family cars, SUVs, people movers, and luxury cars. Aries Car Rental offers affordable rentals with a wide range of reliable vehicles. Get in touch with us today for inquiries about our cars.