Perth in WA is a beautiful city with a lot to offer and exciting adventures for you to enjoy. However, there are so many factors to consider as you prepare for this vacation. Choosing the option of travelling independently or with a guided tour is an excellent example. Both methods have a lot to offer, but which is better?
Here's a comprehensive breakdown of whether you should travel independently or through a guided tour.
Perth and WA as a Tourism Destination
Every year, hundreds of tourists visit Perth. This city is known for its stunning coastline, pristine beaches, and extensive parks and gardens, making it a popular destination for outdoor adventure and relaxation. In addition to its natural beauty, Perth has a thriving arts and culture industry, with several museums, galleries, and theatres showcasing local and international talent. The city is also well-known for its diverse culinary options, with restaurants and cafes serving everything from current Australian cuisine to international delights.
Located outside Perth, Western Australia (WA) has a diverse selection of landscapes and activities to offer visitors. These include beautiful beaches, coral reefs on the Ningaloo Coast, the rocky grandeur of the Kimberley region, and the world-renowned wineries of Margaret River and Swan Valley.
What is a Guided Tour?
A guided tour is a form of travel experience in which an experienced and knowledgeable guide leads a group of tourists around a specific area. These guides provide information, insights, and explanations about the location's culture, history, architecture, and other features.
Examples of Guided Tours in Perth and WA
There are various locations in Perth and Western Australia where you can enjoy guided tours. Here are a few examples.
Pinnacles Desert Tour: This tour takes you to the Pinnacles Desert, a unique environment of towering limestone pillars. You can also try fishing at Cervantes and drive along the Indian Ocean shoreline.
Perth City Sightseeing Tour: If this is your first visit to Perth, this trip will let you explore key attractions in Perth. Among the iconic spots your guide will show you include: Kings Park, the Swan River, and the old port city of Fremantle. You will also have the opportunity to see Perth's cultural districts, including Northbridge and the Perth Cultural Centre.
Wave Rock Day Tour: A guided tour to Wave Rock lets you explore the incredible granite formation that resembles a massive breaking wave. Other places to visit in this area include the medieval town of York and the wildflower-filled countryside.
Pros and Cons of Guided Tours for Travelling in Perth and WA
Guided tours are a great way to see Perth and Western Australia. They do, however, have their own set of pros and cons. Here is a look at some of these pros and cons.
Pros
Expert guidance: Guided tours provide expert guidance from knowledgeable tour guides. These guides are acquainted with the region and provide you with interesting insights and information about that location.
Socialising: Guided tours allow you to meet and connect with other tourists who share your interests, which can make your vacation more pleasurable and memorable.
Safety: To ensure your safety throughout your journey, guided tours typically include extra safety procedures such as pre-screened drivers and cars.
All-inclusive: All meals, housing, and activities can be incorporated into guided tours. This makes it simple to budget for your trip and minimise surprises.
Cons
Limited flexibility: Guided tours will limit where you can go and how much time you can spend at each destination. You won't have the opportunity to wander around at your whim or take spontaneous breaks.
Crowded: Guided tours might get crowded, especially during high season, ruining your whole experience.
Cost: Guided tours can be pricey, especially if you are travelling alone or in a small group. By planning your schedule and organizing your travel plans, you may be able to cut costs.
When is a Guided Tour Better for Travel in Perth and WA?
A guided tour can be convenient for travel in Perth and Western Australia if you find yourself facing these challenges: limited time, unfamiliarity with the area, access to isolated sites, group travel, et cetera.
What is Independent Travel?
Independent travel is a style of travelling where an individual or group of people plan and execute their journey without the assistance of a travel agent or tour guide. The traveller is responsible for every aspect of the trip, including itinerary planning, lodging reservations, transportation, and so on.
Examples of Independent Travel Ideas You Can Do in Perth and WA
In Perth and Western Australia, there are so many wonderful independent travel destinations for you. Here are a few suggestions.
Explore Rottnest Island: By ferry from Perth, you can see Rottnest Island's spectacular beaches, bays, and coves. You can also come across some friendly quokkas as you visit this island.
Go hiking in the Pinnacles: The Pinnacles are ancient limestone rocks in Nambung National Park that make for a fantastic day trip. You can also try hiking in the nearby dunes.
Explore the Kimberley: This remote location features waterfalls, stunning canyons, and rocky terrain. Purnululu National Park offers 4WD tours and hikes in the Bungle Bungle Range.
Visit Fremantle: This medieval port city, only a short train ride from Perth, offers a vibrant cultural scene, amazing coffee, and delicious seafood.
Go surfing in Margaret River: Margaret River is home to some of Australia's best surf breakers. If you're a beginner, you can enrol in one of the area's surf schools.
Pros and Cons of Independent Travel in Perth and WA
Pros
Flexibility: By travelling independently, you have complete control over your plan and itinerary. You have the freedom to choose where you go and how long you can stay.
Cost-effective: Traveling alone allows you to save money by choosing low-cheaper hotels, transportation, and food options.
Adventurous: Independent travel allows you to visit off-the-beaten-path destinations and participate in adventure activities not offered on regular tour programs.
Time-efficient: You can personalize your travel plans to make the most of your time in Perth and Western Australia.
Cons
Safety concerns: Traveling independently, especially if you are unfamiliar with the area, could be dangerous. You may need to take extra precautions to ensure your safety.
Language barrier: You may find it difficult to interact with others and navigate the area if you do not speak English fluently.
Transport difficulties: Many parts of Western Australia are isolated, and getting about without a car can be difficult. Public transportation may not be as readily available as it is in other parts of the world.
When is Independent Travel Better for Travel in Perth and WA?
Independent travel can be a fantastic way to explore Perth and Western Australia, especially if you prefer the freedom to create your schedule, travel at your leisure, save money, and make spontaneous decisions, among other aspects.
Which Option is Better for Perth and WA?
The decision between an independent and guided tour in Perth and Western Australia is based on your personal preferences and travel style. It all comes down to what you value most about your trip. A guided tour may be the ideal option for you if you appreciate the convenience and local knowledge that it gives and you are willing to pay for it. If you want more control over your trip and want to save money, an independent tour may be the way to go.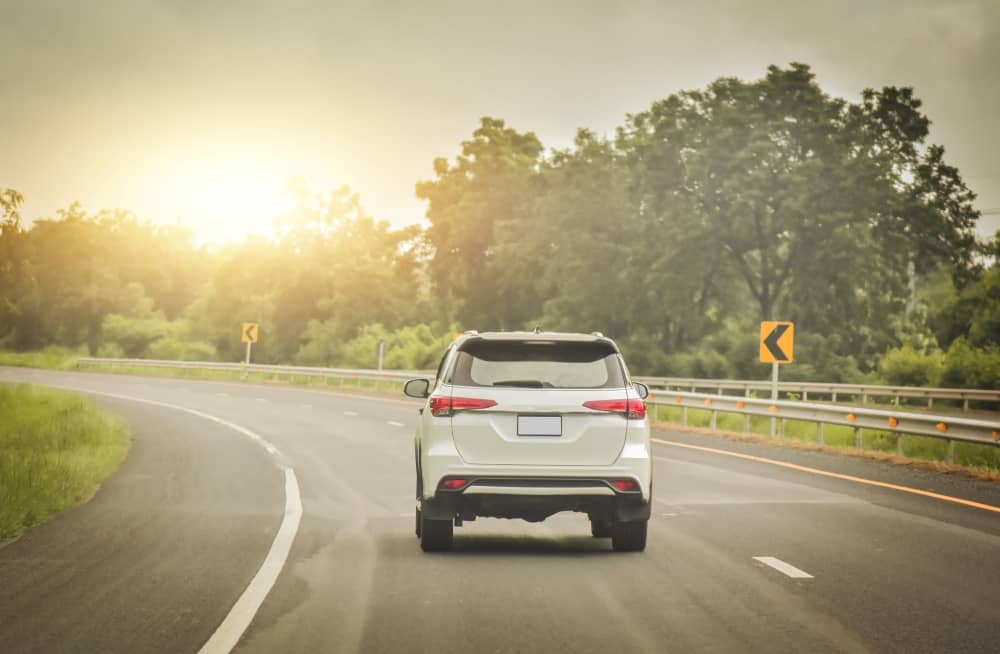 Why Renting a Car for Independent Travel is Perfect for Perth and WA
Renting a car for independent travel is an excellent way to see Perth and WA. This is due to factors such as the flexibility and freedom to drive wherever you choose, the fun of scenic drives, affordability, convenience, and many more factors. Aries Car Rentals has a large selection of vehicles for you to pick from. These include Sedans, luxury vehicles, 12-seater minibuses (for families and groups), SUVs, et cetera.
Whether you're touring independently or with a tour guide, Perth is a charming and diverse city to explore. Come to take a glance for yourself.