It's clear why many tourists select Subiaco as their base when visiting Perth. In Subiaco, they can choose from several guesthouses and hotels and create a memorable holiday break. They also have a variety of coffee shops, restaurants, attractions, retail shops, and nightlife activities to select from, helping them create an unforgettable experience.
What is Subiaco Most Known for?
Subiaco is a Perth suburb known for its quaint residential architecture and leafy green streets. The city was settled in 1851 by monks of St. Benedict from Subiaco, Italy. Today, Subiaco's European origins are evident, as pockets of the suburb have a clear European village feel to them and there are some beautifully restored heritage homes.
During the day, Subi (as it is known by its residence) boasts a cosmopolitan atmosphere and is one of Perth's most vibrant and friendly districts. At night, people gravitate to Subi, drawn to its pubs, theatres, restaurants, and clubs.
On the Weekends, Subiaco is bustling with activity and life. The Subiaco Station markets have arts & crafts, entertainment, and food.
1. Subiaco Arts Centre
The Subiaco Arts Centre is a performance venue, situated amidst the picturesque surroundings of Subiaco Theatre Gardens. Established in 1956 as the Subiaco City Hall, the building was then changed to an arts venue comprised of three areas for performances, including the remarkable amphitheatre.
Subiaco Arts Centre is the home of the Yirra Yaakin Theatre Company. This company is a leading Australian Aboriginal performing arts group.
Local's insight: I was impressed by the range of workshops and theatre productions Subiaco Arts Centre offers for children and families.
2. Subi Farmer's Markets
Established in 2009, Subi Farmers Market is one of the original and long-standing farmers markets, in WA. The Subiaco Farmer's Market is the perfect place to indulge your senses and start your Saturday morning. As you wander through the market you will be taken on a culinary journey. As you stroll past the various stalls you will be able to enjoy the aroma of brewing coffee, crackling bacon, and the smell of artisanal breads.
Subiaco Farmer's Market boasts a variety of locally sourced fresh produce and tasty foods. You will find quality fruits and vegetables, farm eggs and dairy products. If you have a sweet tooth, you will be delighted by the selection of indulgent treats. You can find anything from artisanal gelato and hand-dipped chocolates to sweet pastries and gourmet cakes.
If you are after a hot meal or something more filling, the market has plenty of hot food stalls that serve tasty meals created with fresh ingredients. Subiaco Farmer's Market provides a unique shopping adventure and has something to cater for every taste.
Local's insight: I recommend Subiaco Farmer's Market to anyone wishing to experience this welcoming place and shop for wonderful produce and gourmet foods grown by local WA farmers.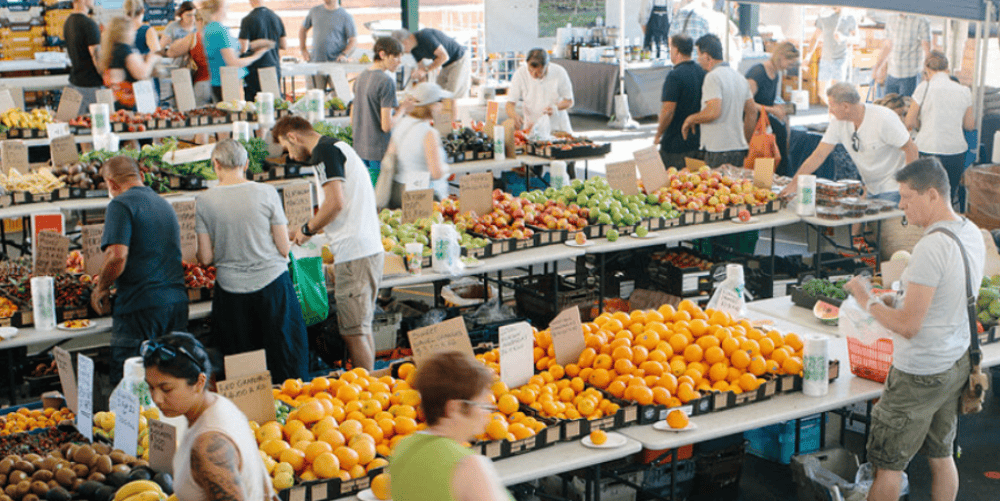 3. Architects and Heroes
Perth Café, Architects and Heroes, is here to provide all addicts with quality coffee with their daily hit of caffeine. This café has a state-of-the-art expresso machine. You can find anything to fit your coffee pallet. They boast an alternative cold-brew bar and make syphon, steampunk and cold drip coffees.
The staff (and the owner Ron Ngo) at Architects and Heroes Café are coffee aficionados and will describe their high-tech filter methods to anyone keen to learn. The café uses Code Black Coffee beans, adding to the exceptionally refined taste of their coffee. They also offer an all-day food menu, where you can find vegetarian-friendly and gluten-free options.
Local's insight: I believe this gem of a coffee shop will impress the most discerning coffee experts and will continue saving locals and visitors from 'caffeine deficiency' for many years.
4. The Regal Theater
The Regal Theatre has been a cultural symbol for several generations of Western Australians. The theatre was built in 1938, and its original Art Deco design has retained the theatre's one-off charm and character. Over the years, the Regal Theater has been the site of diverse performances, from musicals and plays to comedy acts and live music performances.
It has also hosted community events and has served as a cinema venue. Nowadays, the Regal Theatre continues to draw audiences from overseas, interstate and all over Perth. People come to experience its diverse programming and rich history.
Local's insight: In 1994, the Regal was added to the State's heritage list of buildings. I was amazed by the charm of this building and the choice of shows and entertainment the Regal offers.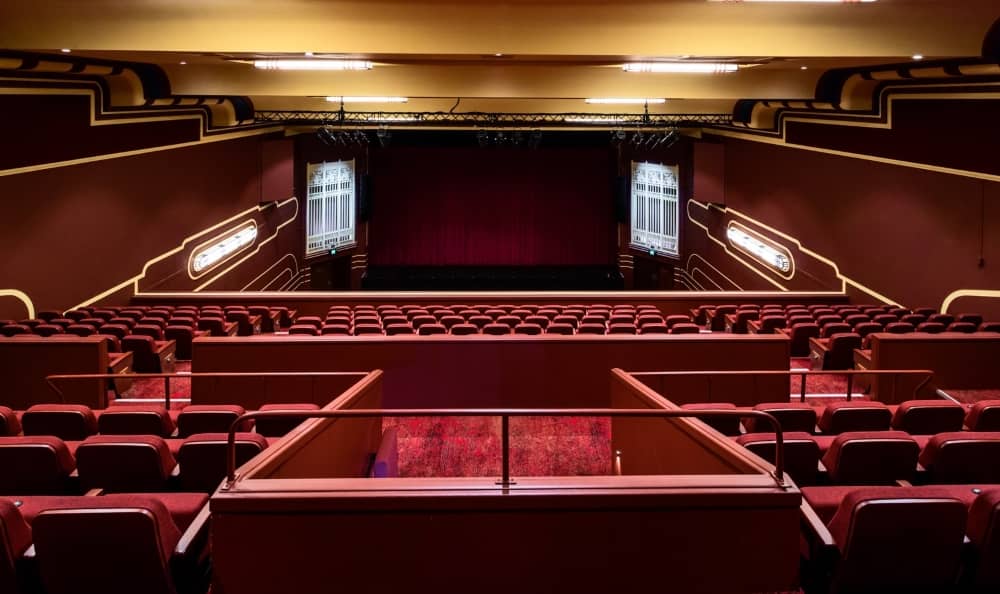 5. Suburban Vibes
Suburban Vibes is a recurring music event that Subiaco has hosted in the past years. The event typically runs for around 7 – 9 days. The artists are generally local WA artists who provide a chilled and intimate live music experience for all. There are around 20 artists who showcase a wide range of music talents and styles. Some of the artists incorporate stories into their shows.
The music events are held in unique Subiaco spaces, including laneways, gardens, and bars. The Suburban Vibes series generally provides a mix of ticketed and free performances, catering for diverse audiences.
The event provides visitors with the opportunity to engage with the Subiaco community and talented local artists, adding to the vibrant and diverse local music scene. Visitors to the event have an opportunity to immerse themselves in the music and storytelling within the context of the bustling setting of Subiaco.
Local's insight: I think Suburban Vibes provides locals and visitors alike with a unique opportunity to engage with local musicians and absorb themselves in the music and storytelling of the artists.
6. Blacklist Coffee Roasters
Blacklist Coffee Roasters in Subiaco opened their initial concept shop in 2019. They aspired to reinvent the coffee experience and to teach people about coffee in a friendly and accessible way.
The shop, inspired by a winery cellar door, provides coffee tasting, taking the customer on a decadent sensory journey. Blacklist Coffee Roasters, source, and roast top coffee from around the world, making sure that every cup of coffee you experience is memorable.
The company adapts their services and products to suit each customer. They welcome coffee experts and novices and even have a club that provides unlimited coffee to its members.
Local's insight: I believe that Blacklist Coffee Roasters provides a unique coffee experience that shouldn't be missed. Once seated you will get to taste a range of their blends and single-origin coffees.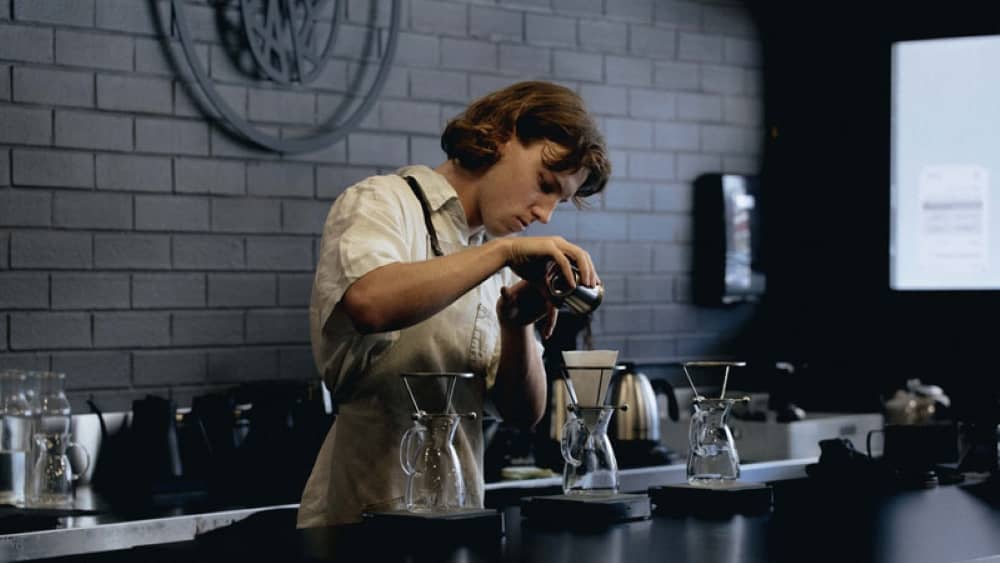 7. Subiaco Bookshop
Subiaco Bookshop provides a true portal to the land of tales, stories, knowledge, and pictures. There is nothing quite like an old-fashioned walk-in bookstore. Once you enter this bookshop you will happily walk amongst the shelves, browsing the different book titles.
The bookshop sells a range of books on a variety of subjects, keeping the most astute paper-nerd content.
Local's insight: If you enjoy the experience of feeling the weight of a book in your hands and physically turning the pages of a book, I suggest you schedule a visit to Subiaco Bookshop.
8. Storehouse Subiaco
Storehouse Subiaco looms high above the suburb of Subiaco. This rooftop restaurant and bar is one of the western suburb's most recent fine diners, offering meals created from local produce. Once you step out of the lift of the Vibe Hotel, onto the 9th floor, you will be met by a picturesque view. The dining room boasts stunning north-west views.
These views provide the perfect background for a sunset dinner and if you are lucky enough to secure a table on the east side of the restaurant, you will adore the 180-degree view that features the city skyline.
Storehouse Perth Subiaco is an atmospheric restaurant and a social space to meet, eat, and relax.
Local's insight: The restaurant only takes bookings for their indoor space. We suggest that if you wish to sit outdoors you get in early as the outdoor seating is based on a first come first served, walk-in basis.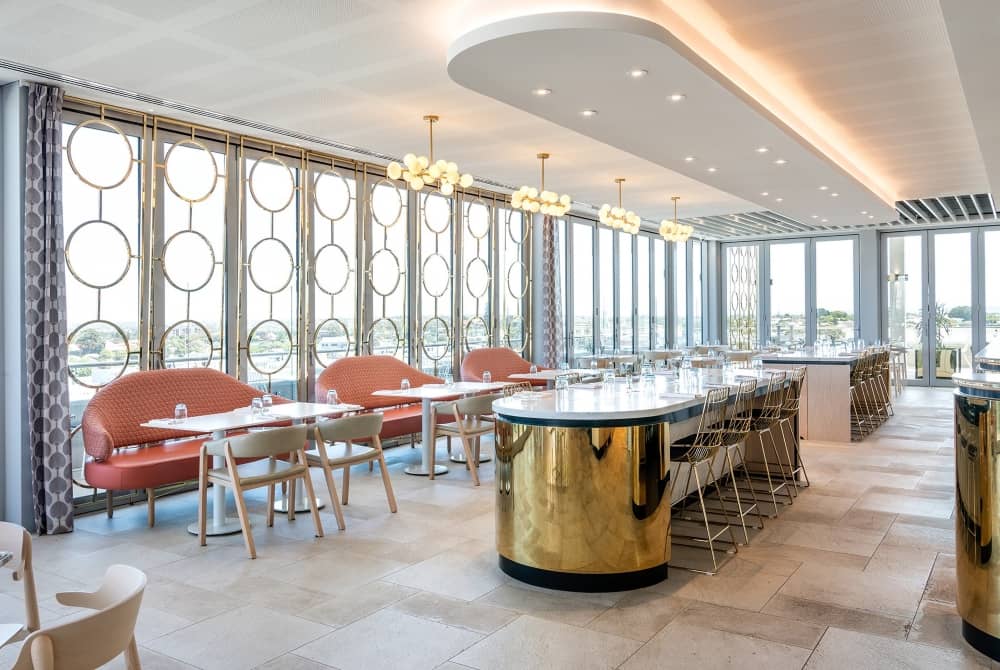 9. WA Comedy Week, Nov 19-25
The WA Comedy Week includes over 30 hysterical shows, located in 12 venues, running from November 19 through to the 25. The festival provides a platform for WA comedians to showcase their talents. The acts include improvisation, stand-up, musical, variety comedy and more.
The Subiaco Comedy Club is an exciting addition to this year's program. Trendy bars including, Lums Wine Bar, Bark Subiaco, and Golden West Brewing Co. will host various free and paid comedy events, backed by See Subiaco.
Local's insight: If you have a good sense of humour and enjoy a good laugh with friends, I suggest gathering your mates and heading down to one of the popular bars in Subiaco (hosting the comedy festival) during WA comedy week.
10. Dilly Dally Subiaco
Dilly Dally Subiaco boasts a gorgeous restaurant and two bars. If you want a restaurant where you can bring your friends, kids, or in-laws then Dilly Dally is perfect. You can enjoy pizzas, and house-made pastas, and share large or small plate servings. Dilly Dally offers the option of full meals, grazing, or a five-course chef's selection. Their dishes are casual, yet they are created with attention and care. The restaurant modifies its ingredients to capitalize on seasonal produce.
Local's insight: I think Dilly Dally Subiaco is the perfect place to dine as a family or with your friends. It's a place where you can turn up, eat well, and unwind.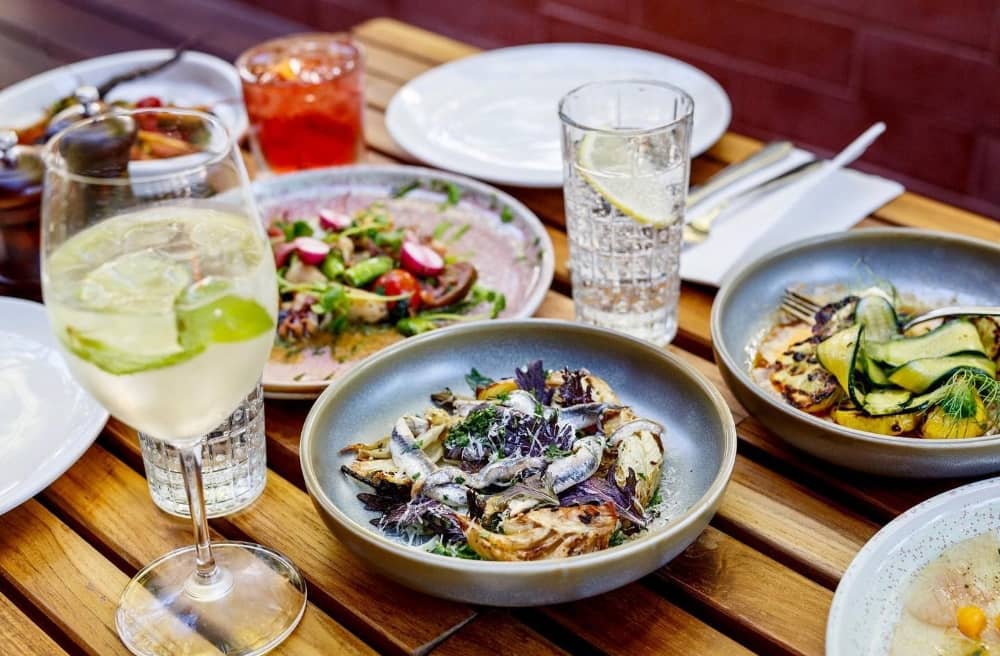 To Sum Up
To make your travels around Subiaco, Perth a breeze, Aries Car Rental offers the newest vehicles available at top rental rates. What's more, Aries offers free parking at both their branches – so you will not have to fight for parking in Perth city. Check out Aries Car Rental today for rental cars from just $37 AUD per day!